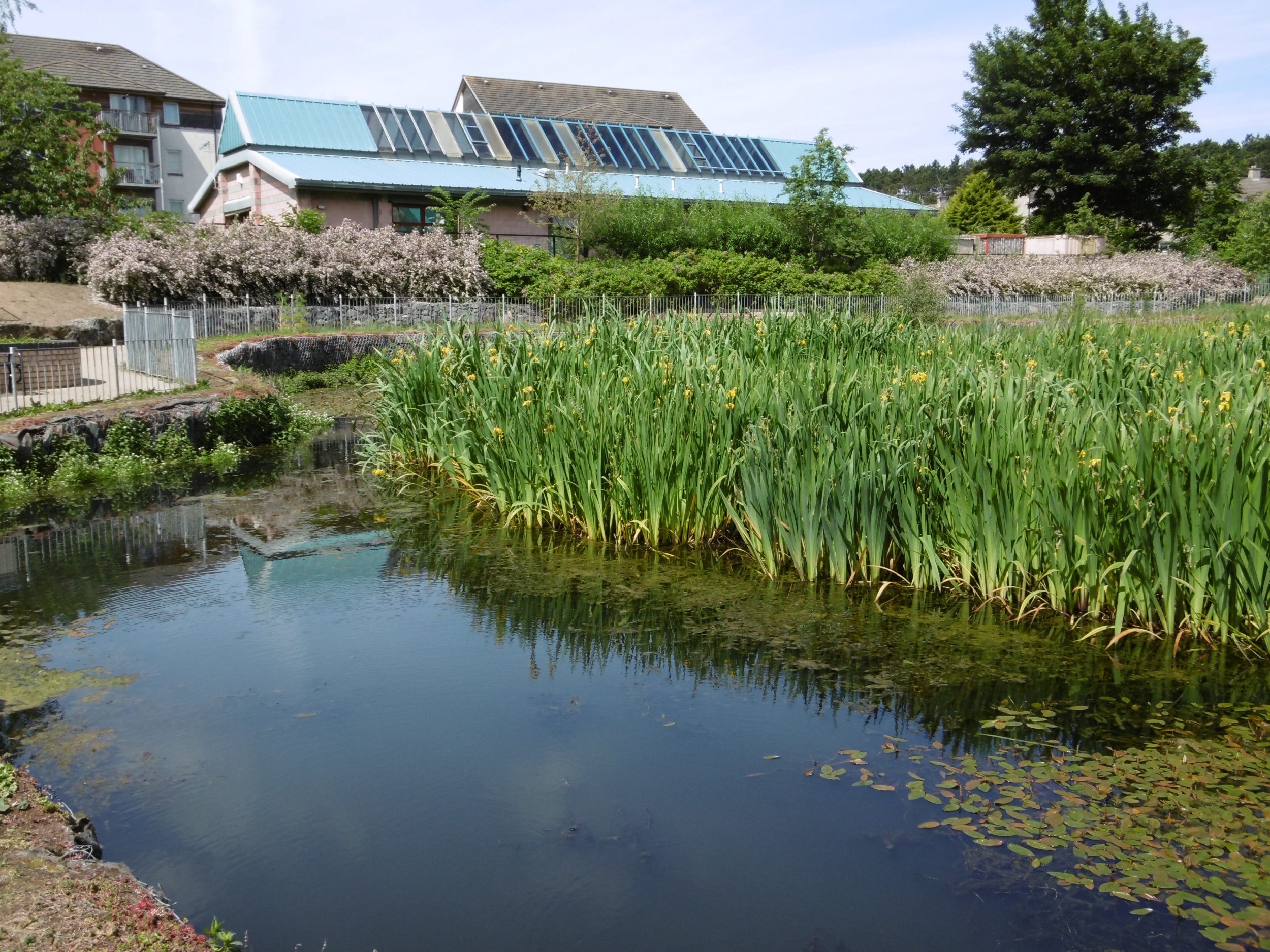 Oxgangs SUDS Pool Wetland
This is the Oxgangs SUDS (Sustainable Urban Drainage System) pool that we look after, which takes the water from the roofs and roads around it. Now, a few years on from when we planted it, it has turned into a proper wetland area.
We look after it for the Dunedin Canmore Housing Association and when we were first asked to look after it there were very few plants, it was all rather bleak.
The plants filter the water very efficiently before it passes into the Braid Burn and also provide a home for damselflies, sticklebacks, and families of ducks and moorhens.
It shows what a few plants can do, and looks pretty nice as well!