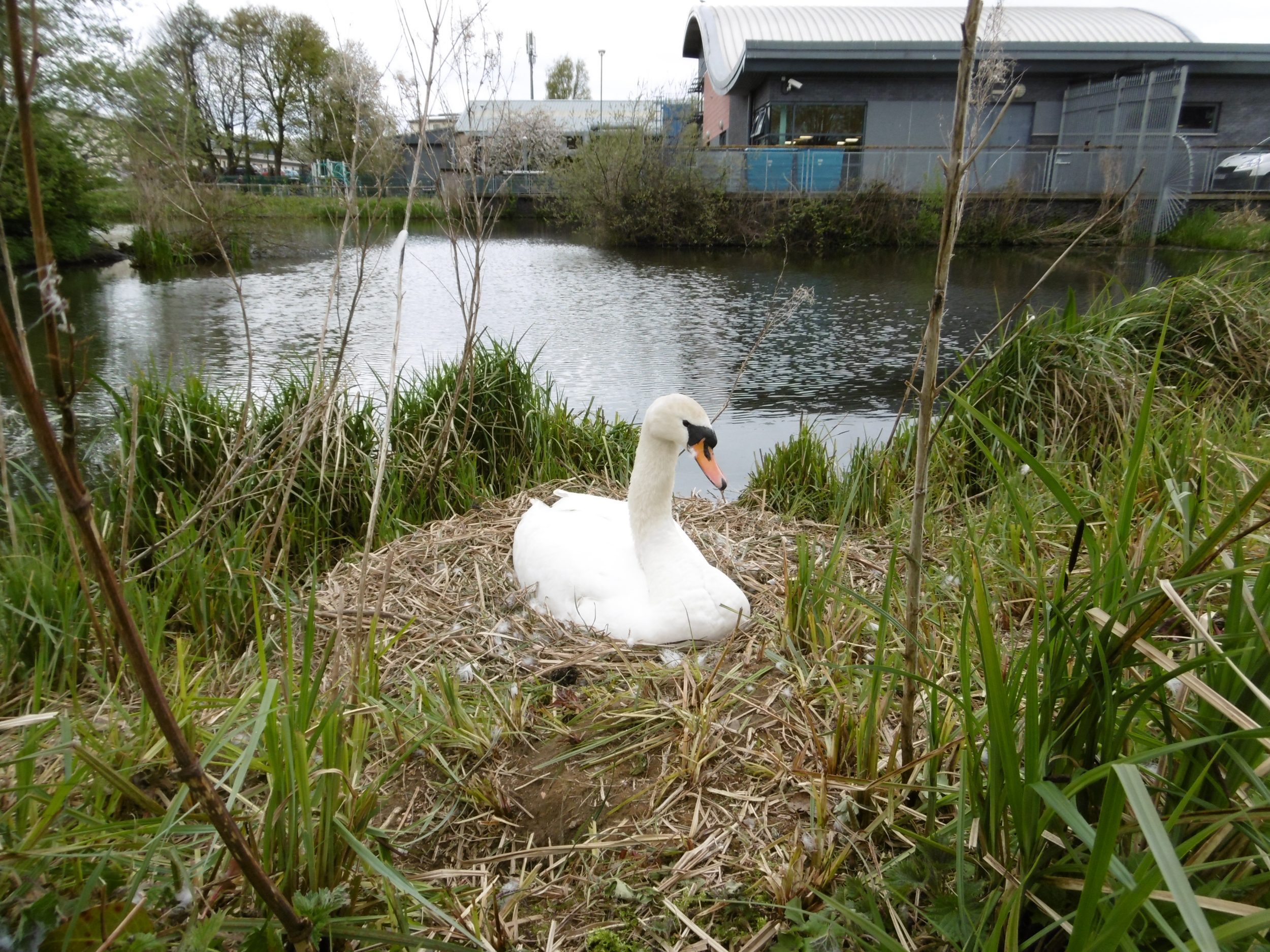 Nesting Swan at The Lido
The female swan at the Lido pool in Stenhousemuir has decided to nest on the bank this year. This means she has no protection at all from passing dogs or people. While I was there today I noticed passers by putting their dogs on the lead and school children walking by and leaving her alone. If she manages to hatch out her eggs it will be a great tribute to the people who use the park around the Lido at Stenhousemuir. Nick.
Our post on Facebook on 26th April about the female swan at the Lido pond, Stenhousemuir, has reached 17,819 people!  There were 252 likes, 137 shares and 22 comments.