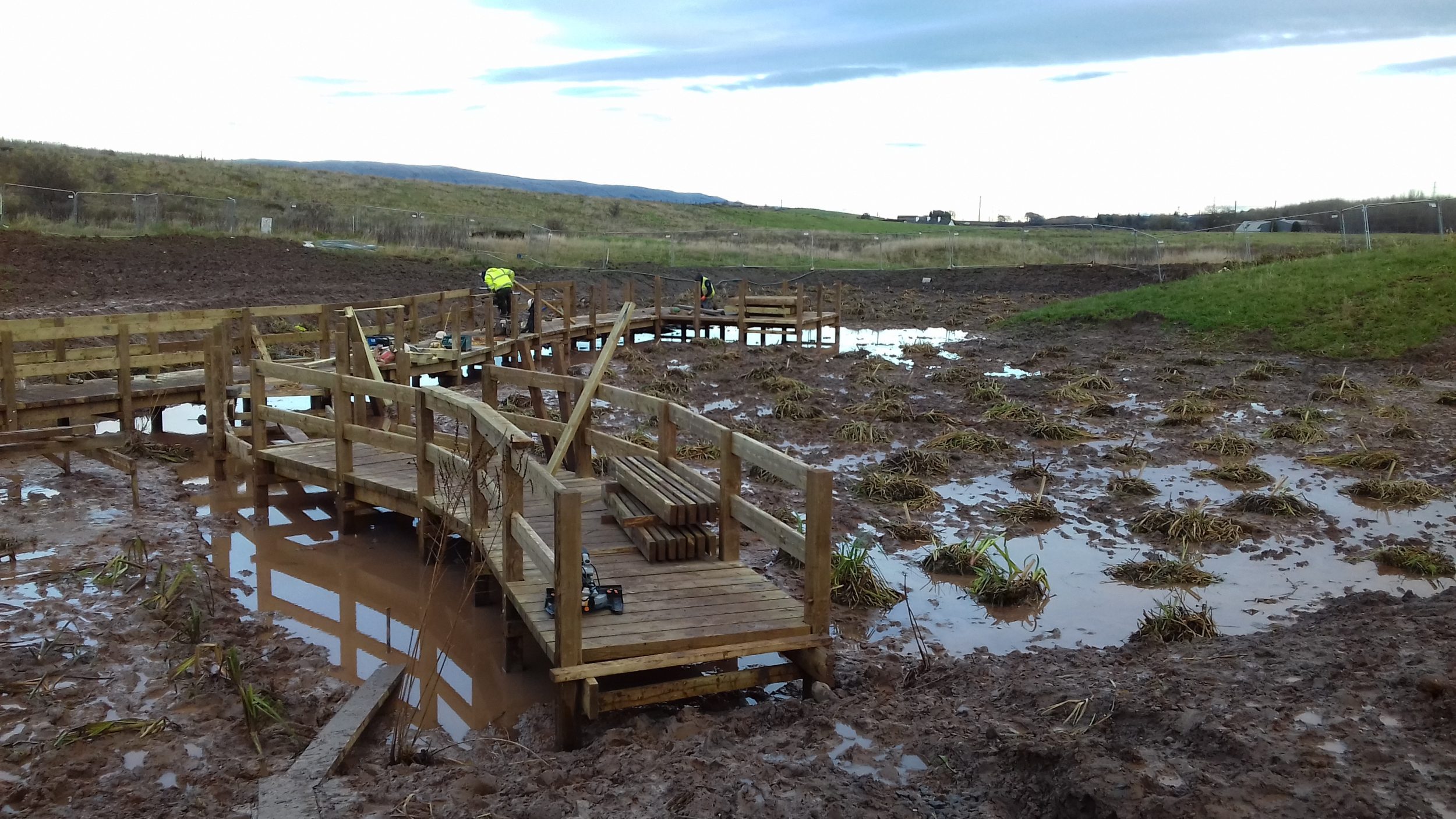 From Mudbath to Curving Boardwalk
From mudbath to curving boardwalk and wetland – the Bearsden project is just about finished.
These were pretty rough conditions for the guys building the boardwalk and wetland system for Balfour Beatty over in Bearsden. We needed our big wellies to work on this one!
The biggest problem was just moving around…..but digging holes for the location of the uprights in solid clay with water everywhere came a close second!
It was a nightmare for the groundworks contractor to dig, being at the lowest point of a big construction site and in clay.
There is still lots of mud but two major plusses – we won't be standing in it any more and all the planting will fill in the gaps by the middle of next summer…..so it will be a sea of foliage and flowers instead of a mudbath!
A nice double rainbow where Euan seems mesmerised by the hole he has just dug!