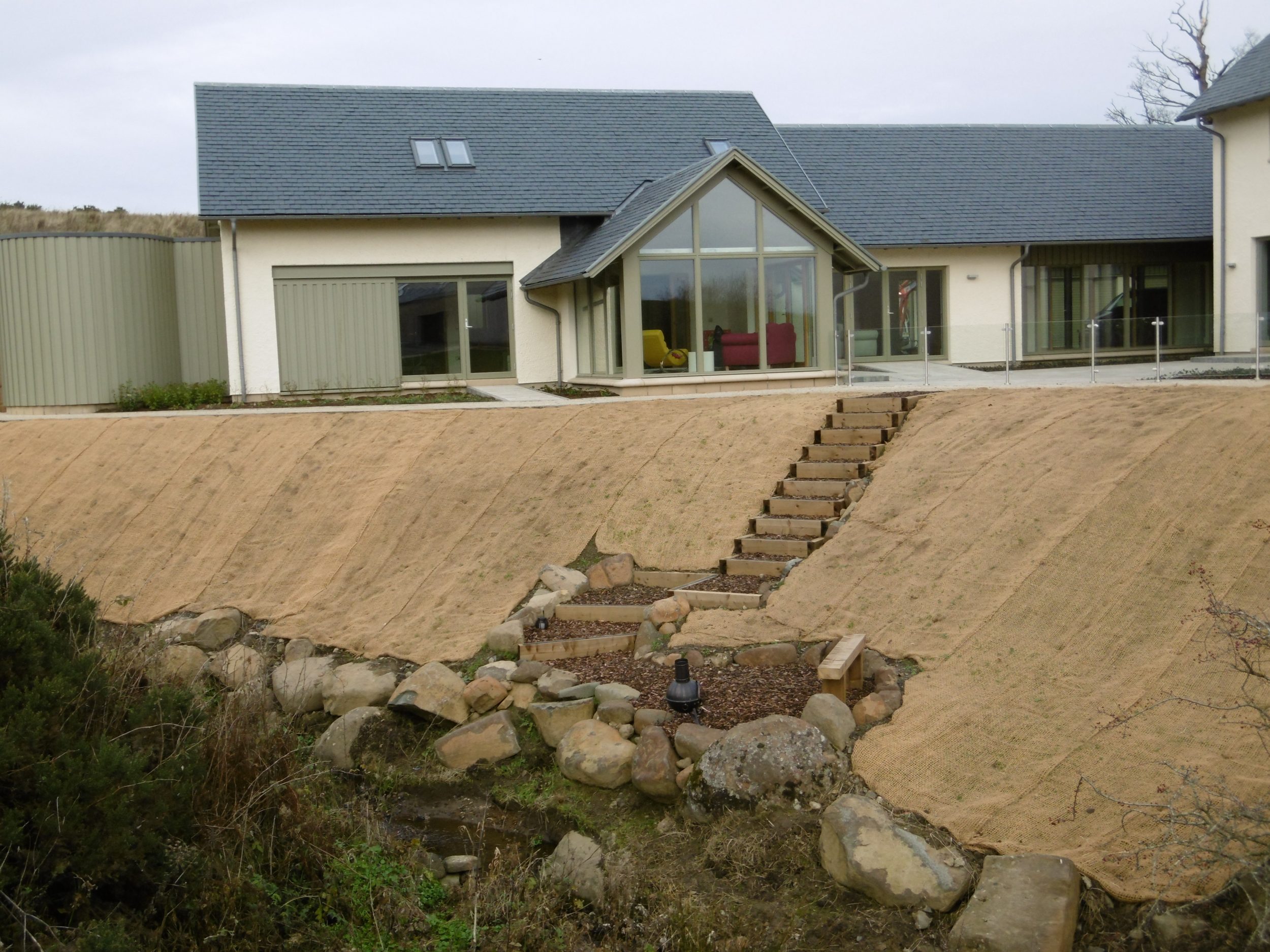 Wildflower Seed Planting
Wildflower seed planting at a large West Lothian garden project that we are involved in. Wildflower and hedgerows are a great combination for new wildlife habitat, and will look lovely too.
An Autumn sowing has germinated really well and is looking like a (rough) lawn already. Lots more Mavisbank seed mix is under hessian and in pre-seeded mats on the steep banks.
Here you can see Michael seeding the steep bank with wildflower seed and then covering it with pinned hessian. This is done to prevent erosion, and to retain the seed.
Rosie is also planting up native shrub hedgerows with an 80cm mesh around the plants to keep the roe deer off.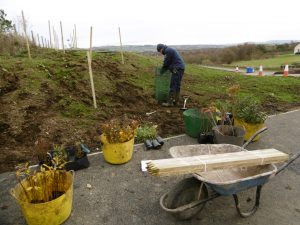 Struan and the guys have laid a perfect terrace with a glass balustrade, created paths round the house and steps down to the burn plus put up a play area. Still lots to do but all looking good so far.
Watch this video which illustrates how good Struan and the guys are at laying a terrace. It's the landscaping equivalent of watching paint drying! Notice how the slabs dry in sequence along the fall of the terrace – a landscaper's thing of beauty! Those amongst you with a life may wonder if we have enough to do but these things are important if you have big areas of paving. Thanks very much to our West Lothian client for providing footage of the terrace drying!
To find out more about this project, or for more information on wildflower seed planting, please get in touch.