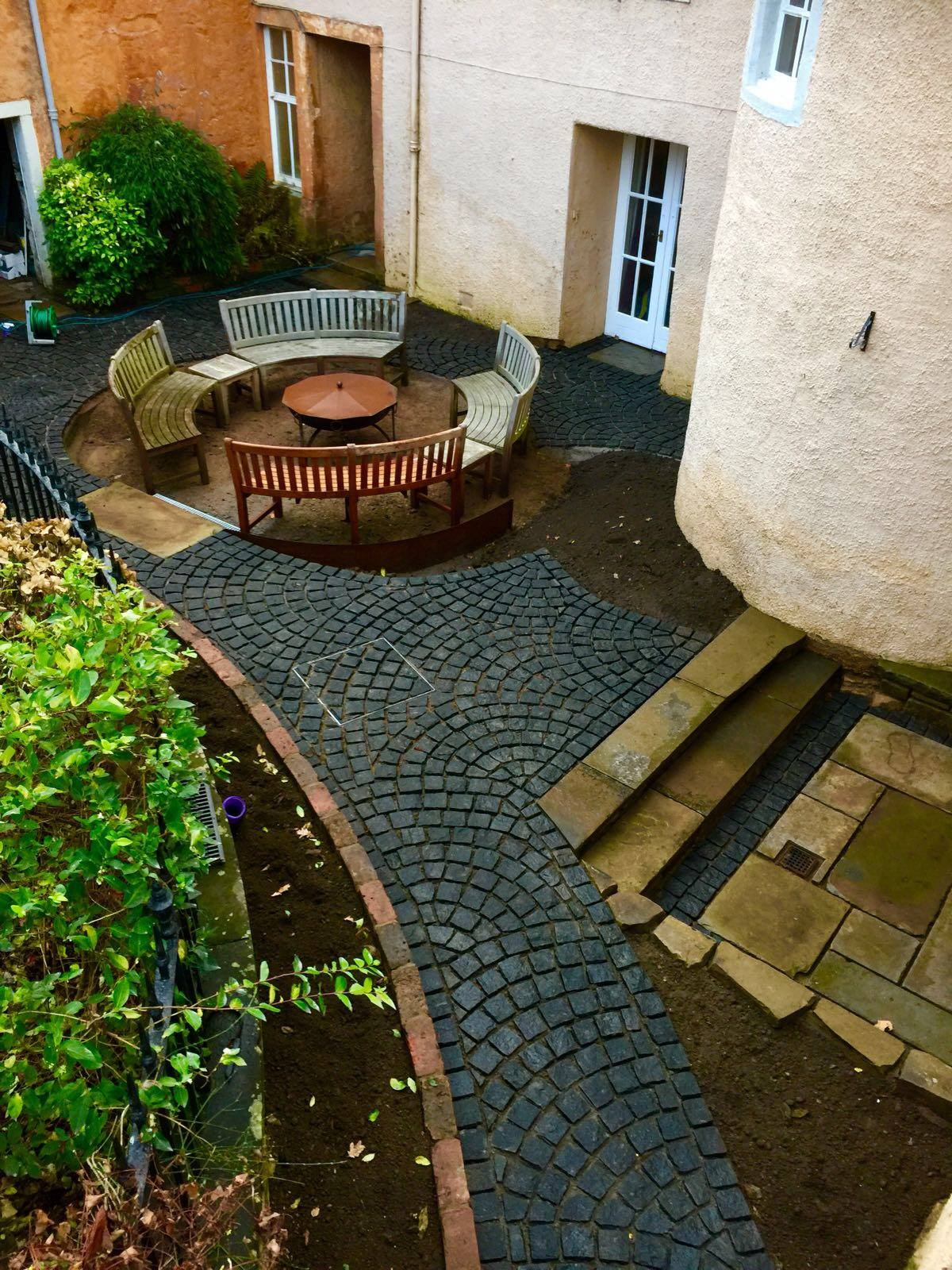 Inveresk Village
Chris and Michael have been doing a good job on Inveresk Village project, outside of Edinburgh.
Designed by Carolyn Grohmann, this small courtyard has lots of tricky detail, with fanned granite setts, reclaimed Yorkshire flagstones, black slate, paving, Corten steel, and pebbles set into mortar being just a few of the elements that are keeping the guys busy.
A lead water feature and giant metal fire pit with circular seating complete the courtyard experience!
With Christmas just around the corner we are working hard to get all of the structure in place before the holidays.