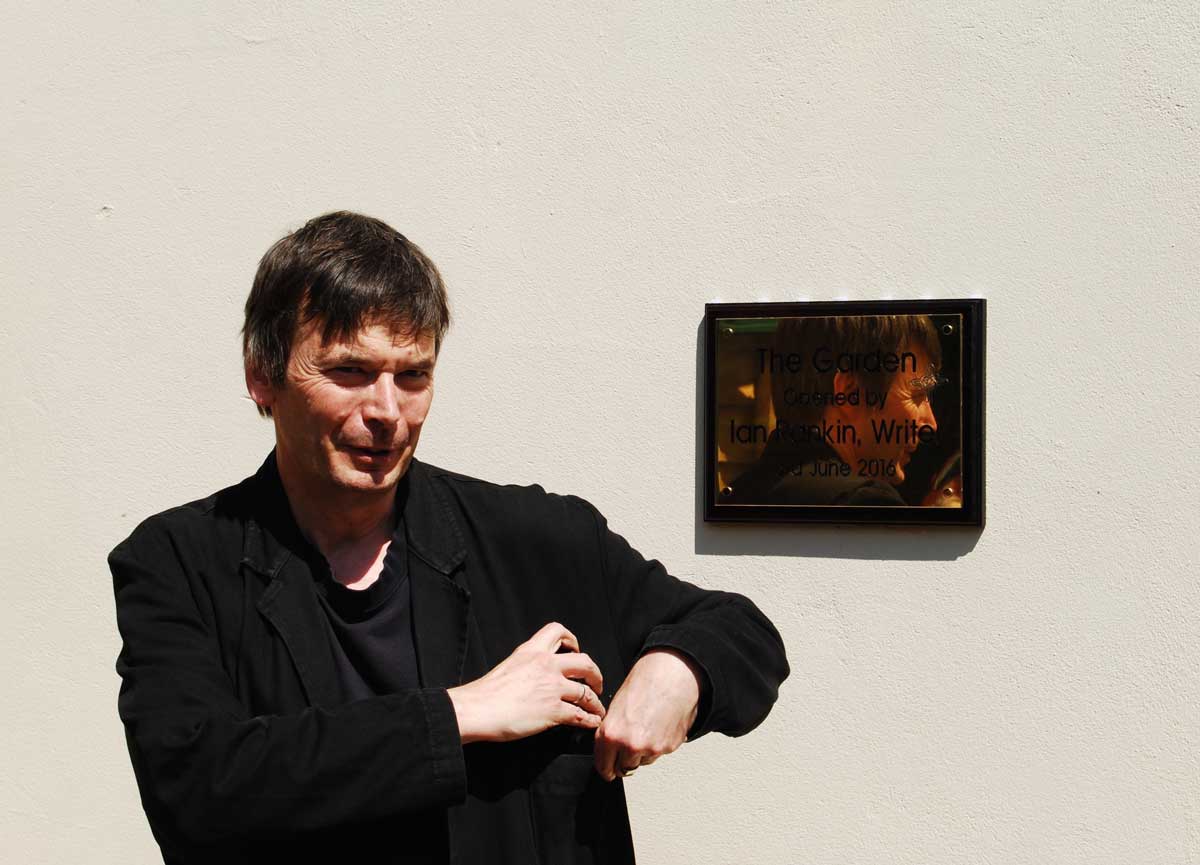 Ian Rankin opens Huntercombe Hospital Garden
Water Gems were privileged to be invited to the opening of the Huntercombe Hospital Garden that we built last Autumn. Author Ian Rankin carried out the honours to officially open the garden, which was designed by Carolyn Grohmann of Secret Gardens.
Its aim is to give the young patients and staff a space they can use to rest, play and simply get outside. The garden also features an art studio built by Kevin Clark. This studio will come in very handy for the times when the sunshine is in short supply!
We had some very generous help from a number of suppliers who provided us with materials at reduced cost. Without them we wouldn't have been able to build the garden, so a big thanks to: The Builders Supply Company, Summerside Skips, Jewson and Sports Turf Services.
If you would like more information on this garden, then please get in touch. You can also view our Huntercombe Garden portfolio page here.