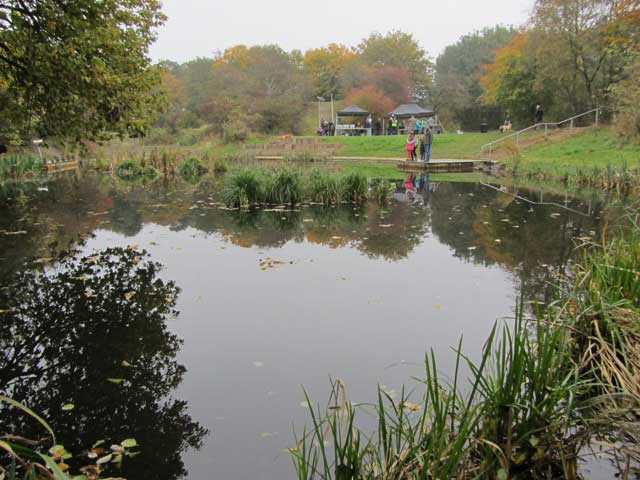 Froggy Pond Makeover
Water Gems were delighted to carry out much needed improvements to this popular pond in Dedridge, Livingstone.  Funding was secured by West Lothian Council to improve the pond's appearance whilst increasing its biodiversity and its value for formal and informal nature study.   The name Froggy Pond reflects the fondness that local people have for the pond and wildlife within it.
The pond has now been officially opened. Well done to Becky Plunkett of West Lothian Council for getting the grant to make it possible and persevering with the project generally. Also thanks to Graham Bennie at Bennie Contracts for helping us with the groundworks among other things. The pool now holds water and has been cleared of silt and planted up. The mallard, coot and moorhen will have a lovely time now and the frog invasion in the spring should be spectacular.