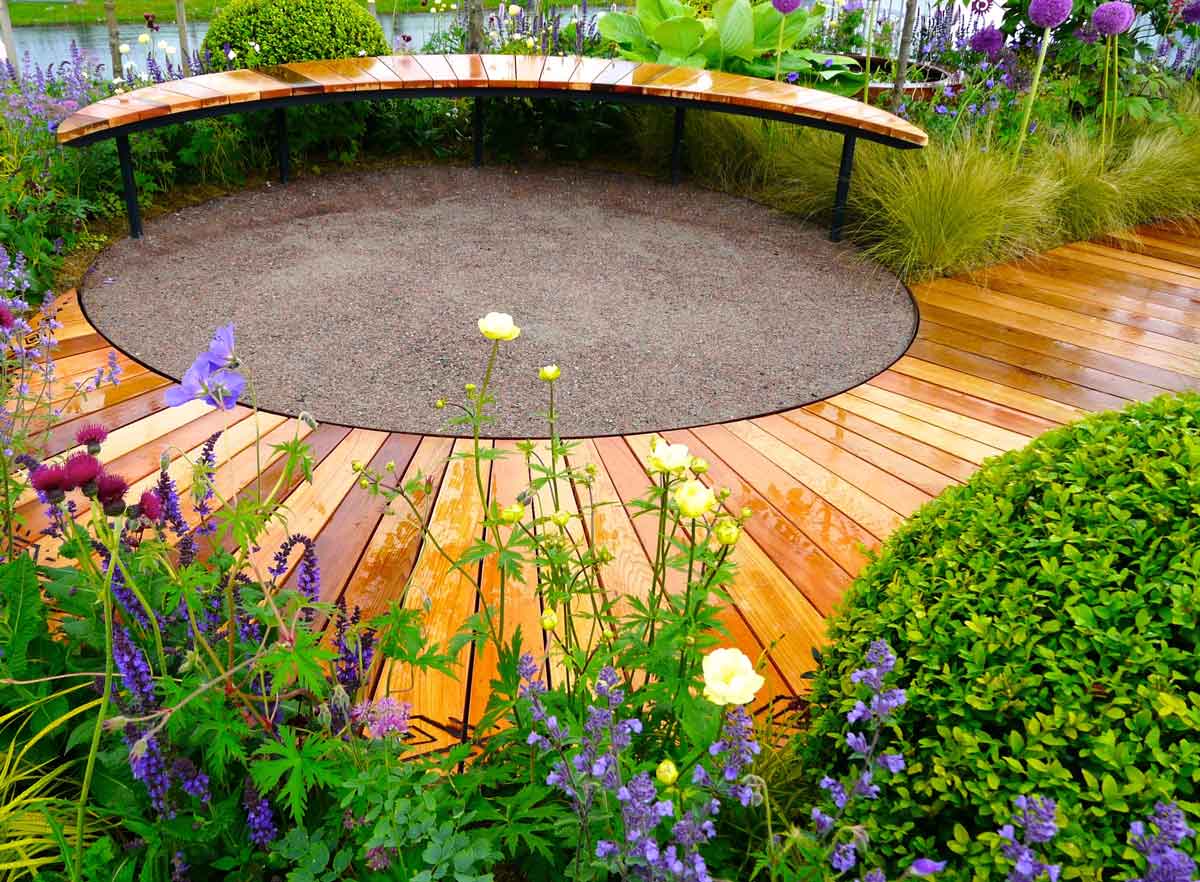 2014 Gardening Scotland Gold Medal for Water Gems
Water Gems has won another Gardening Scotland gold medal for the garden they built for the charity 'Freedom from Fistula Foundation'.
The garden, designed by Carolyn Grohmann of Secret Gardens, was circular in shape, allowing visitors to view the garden from all angles and incorporated a curving boardwalk and two seating areas for quiet contemplation.
Lush planting, two Urbis Design lily bowls and an unusual rill all wowed the judges and visitors to the show.  As always, we had a lot of fun working on this project which was all the more satisfying as it helped raise the profile of a charity helping women in Africa.