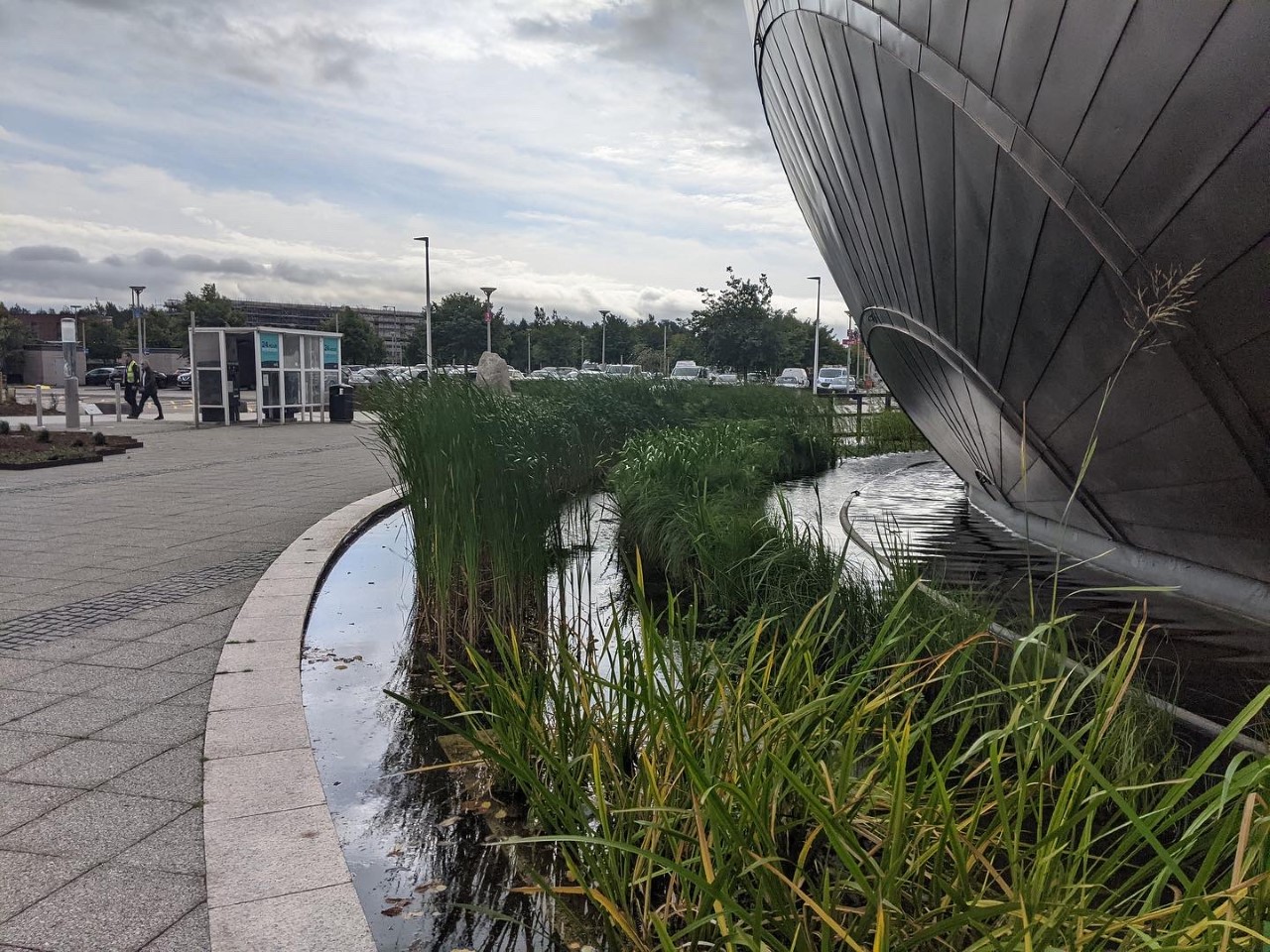 Wetland for COP26
We are working on a very exciting wetland project at the Glasgow Science Centre ahead of the COP26 conference .
We are transforming the space by the IMAX in Pacific Quay into a vibrant wetland and boardwalk.
Planting beds have been constructed and planting has started with flag iris, red sweet grass, sedge and acorus.
Watch out for more updates on how we are getting on!