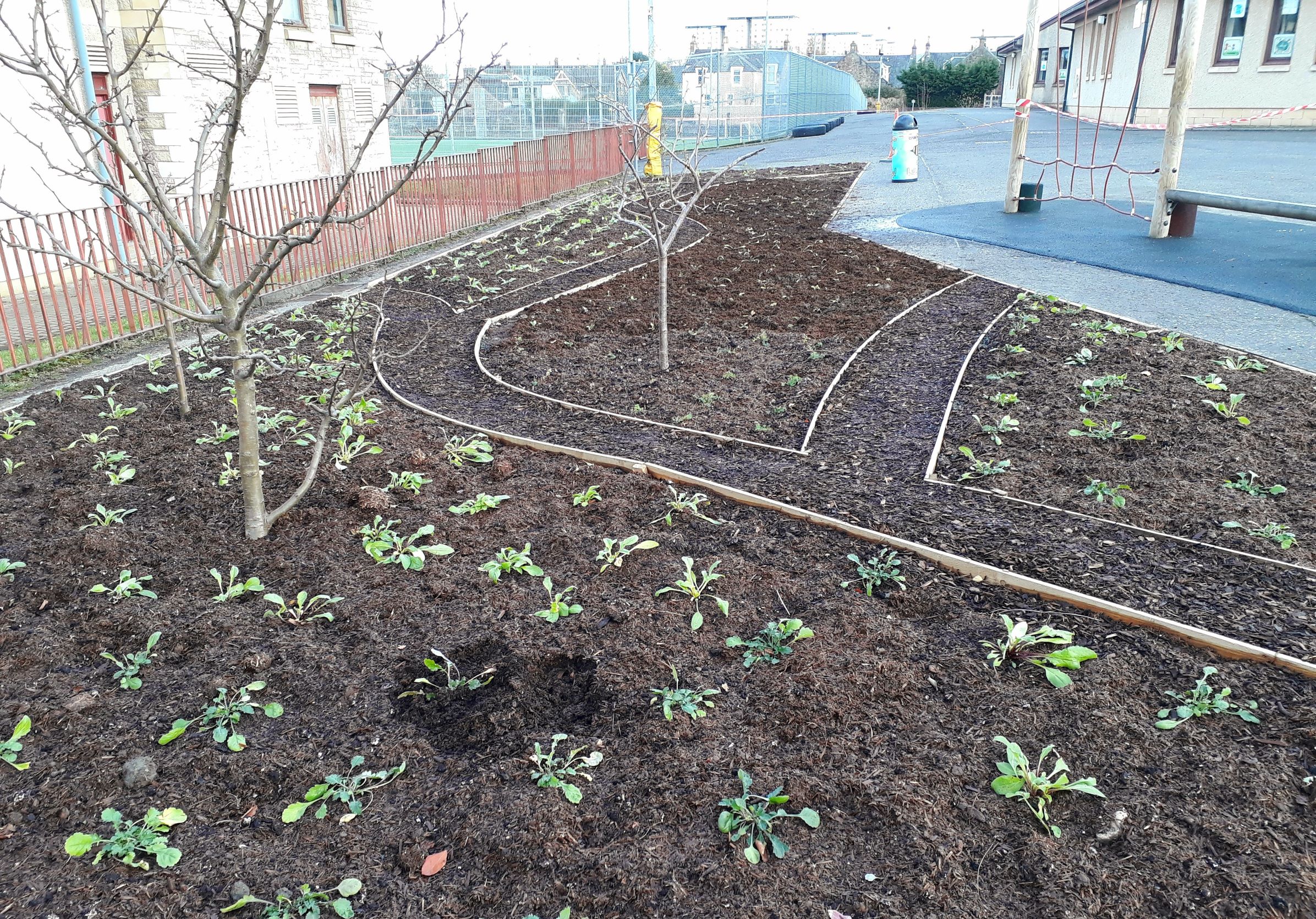 Froglife wildflower project
We recently completed a project to create a Froglife wildflower garden a primary school playground in Falkirk, central Scotland.
Froglife – a wildlife charity organisation, tasked us with removing a big patch of tarmac from the school playground, and creating a new, colourful wildflower garden in its place. The finished garden is full of tansy, red campion, knapweed, meadow cranesbill and St John's wort and we look forward to seeing it flourishing and in full bloom.
This has been an unusual, but interesting project for us – the new wildflower garden should be a real asset for the school throughout the changing seasons.
To find out more about this project, please
contact us
, or for more information about the Froglife wildlife charity, please
click here
to visit their website.