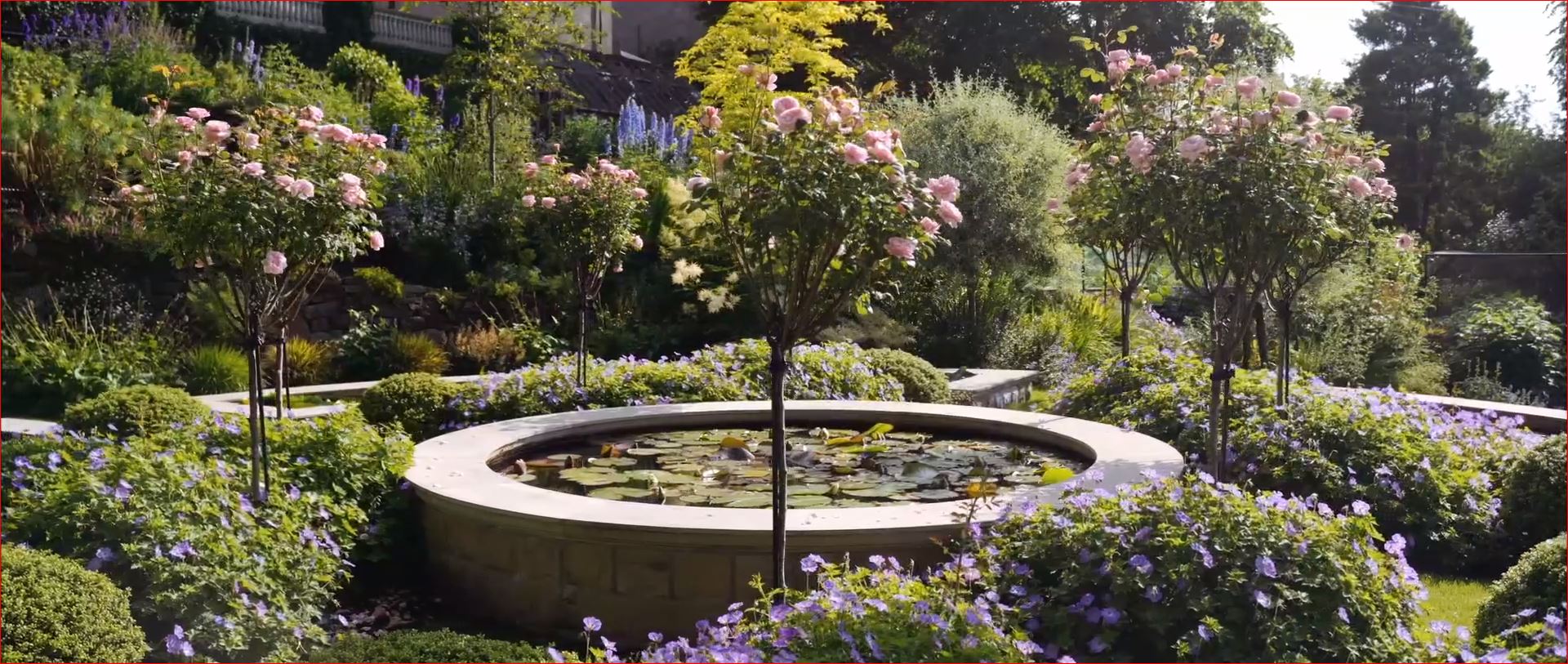 Dunfermline Garden
We're delighted to share a recent YouTube video of a spectacular Dunfermline landscape garden that we built back in 2016.  As you will see, the garden has continued to flourish since then.
Above this sloping site, is a Victorian villa with stunning views out towards the Forth Bridges, Edinburgh and beyond. We wanted the garden to capture a formal elegance and charm, with a beautiful round water feature in the centre of the design surrounded by the existing curved brick paths and Victorian rope edgings. Raised beds were added for growing vegetables and we planted fruit trees, rose arbours and vast herbaceous borders.
We hope you can enjoy a peaceful moment to watch and enjoy the tour around this magnificent garden.
You can also find out more by clicking here to visit our Dunfermline Landscape Garden portfolio page.