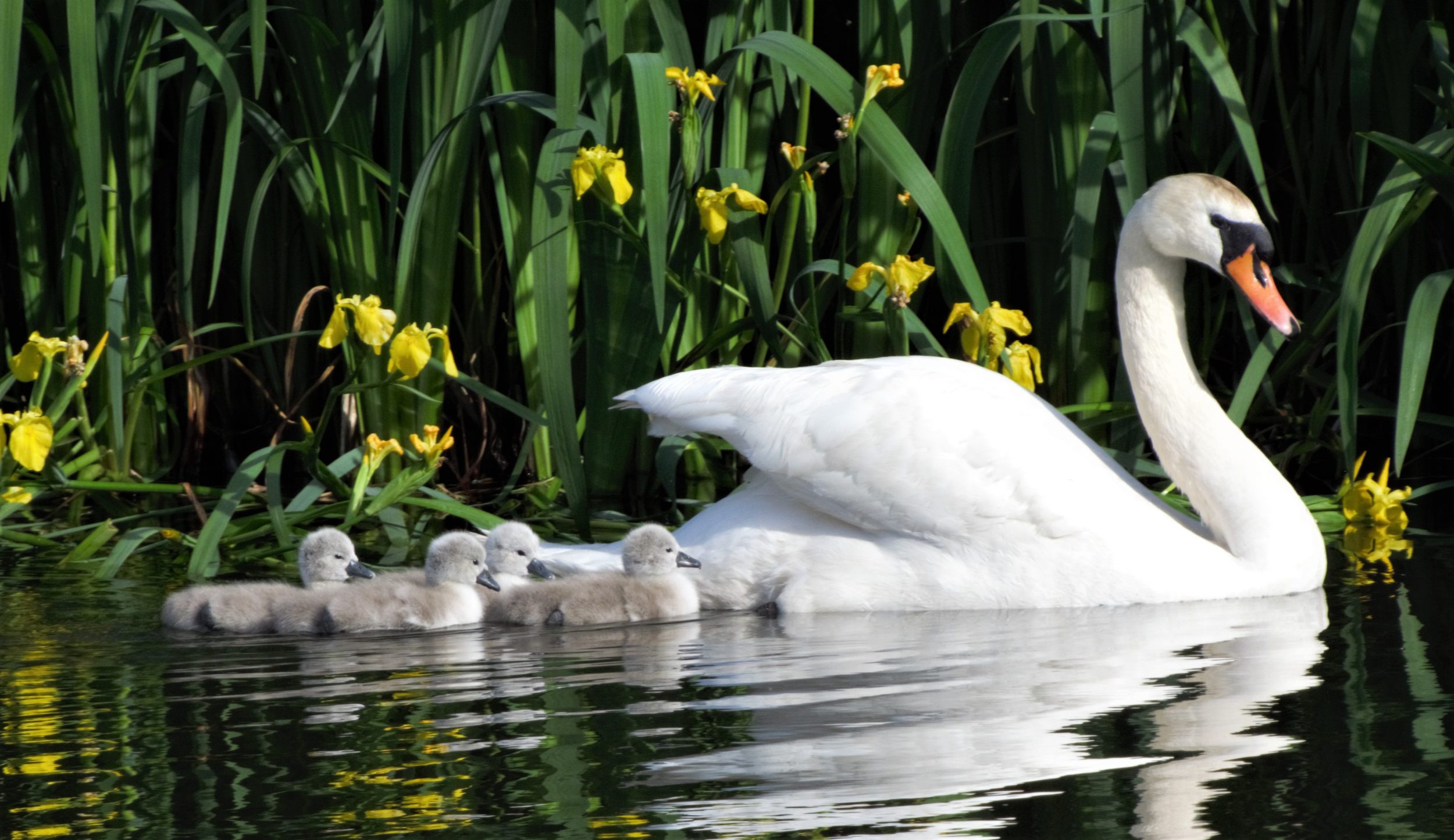 Swans at the Lido Pool – Summer 2018
Remember the swans at the Lido pool that we planted up and look after for Falkirk council? We've got some lovely photos – aren't the cygnets gorgeous!
They have had such a tough time this year with the female having to cope with dog and fox attacks ….and even being grabbed by a passer by!
S0 we wish them well for the rest of the summer and hope they have a peaceful time.