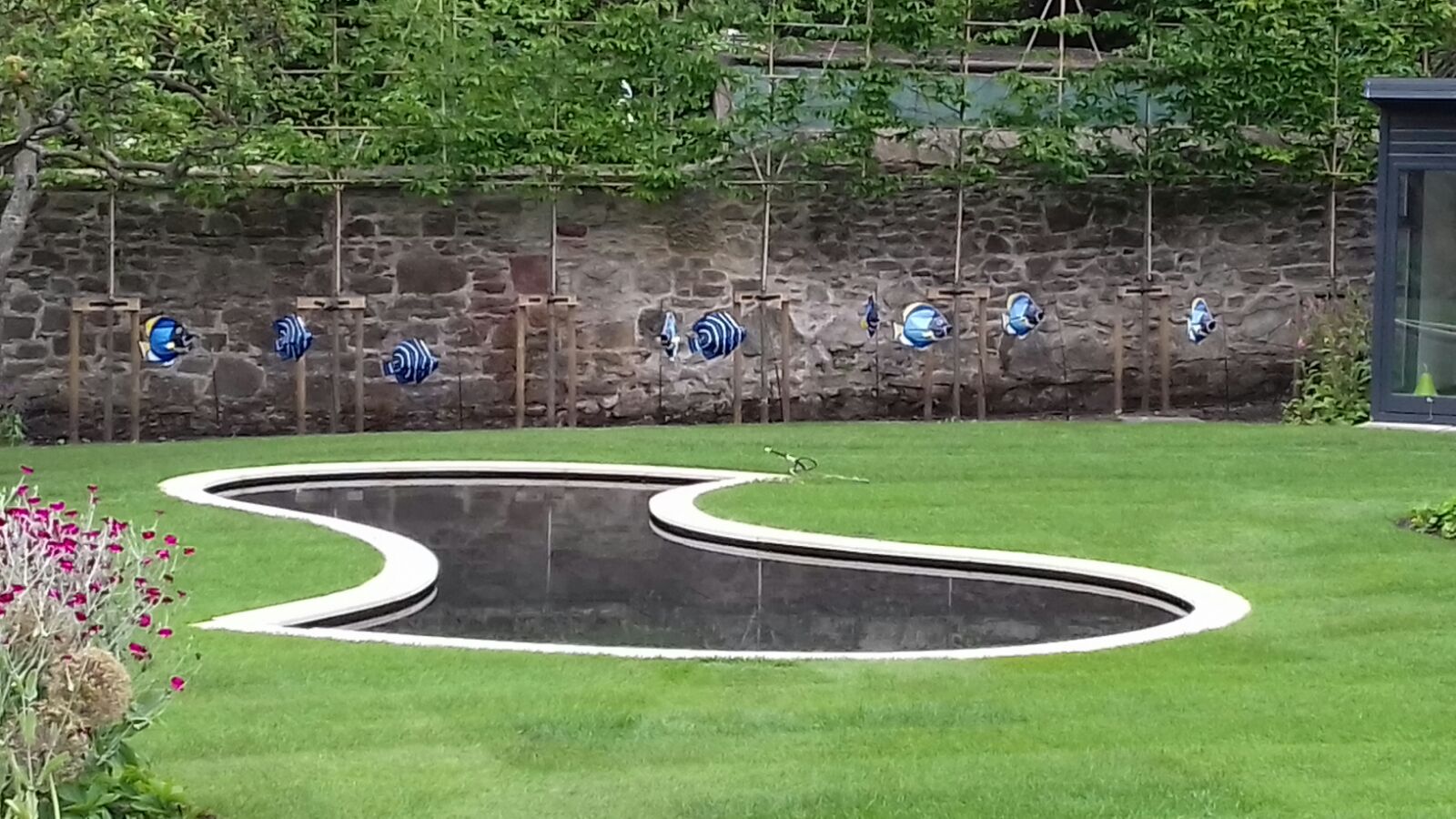 Shapely Pond – 1 Year On
Here are the latest photos of the 'Shapely Pond' we built last year for a client off Dalkeith Road, as part of a garden designed by New Dimensions.
It is looking good surrounded by the spring green of the lawn with all the filtration that keeps the shallow water clear hidden away behind a summer house. We have put in a small addition to the garden with some extra paving and a seat. It all makes for a nice view from the kitchen window.
Details of the progress are featured on one of our earlier posts Shapely Pond Design.