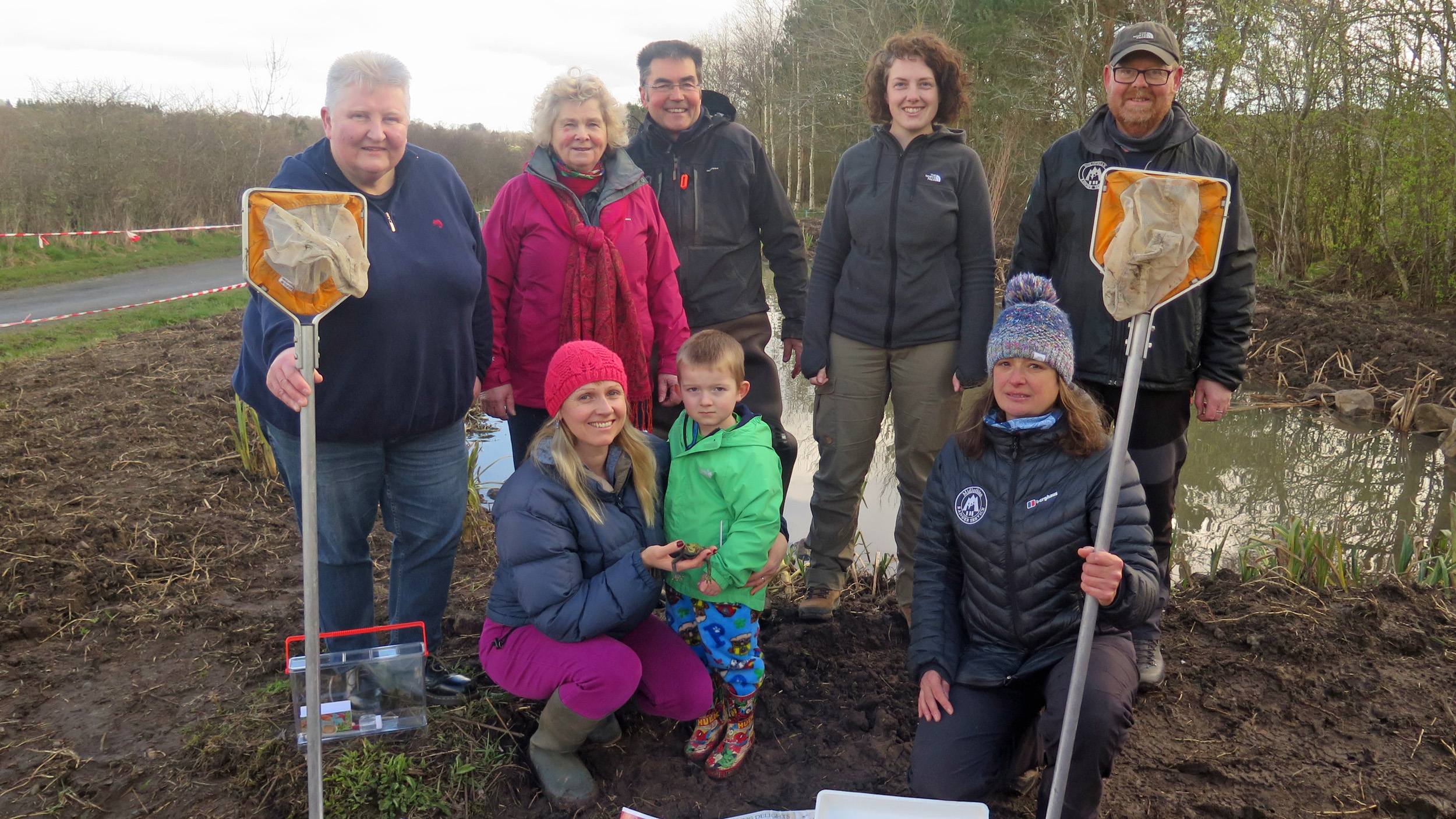 New Rosewell Pond – Project Funded by Midlothian Council
Water Gems have recently completed the construction of a new pond at Rosewell, next to the Dalkeith to Penicuik cycle path. We started working on this new pond in January and we are delighted that it is now finished. We are looking forward to seeing it flourish over the coming months and becoming a haven for local wildlife.
The building of the pond at Rosewell is part of a wider programme of pond upgrades and maintenance works, that we have been carrying out for Midlothian Council.
This programme has also included restoration work on both, the main pond and the curling pond at Vogrie Country Park, near Gorebridge. The work undertaken by Water Gems, included clearing vegetation and silt from the ponds. This increases the amount of open water, and depth of the ponds, benefiting the local pond life.
For further information on this project, please
contact us.
Alternatively, you can see the full story on this project by visiting Midlothian Council's news pages. Click
here
to go to the Rosewell Pond news article.
Note: Midlothian Council have kindly supplied the photos used in this post. In the banner photo at the top of this page, Nick Benge is in the centre of the back row.