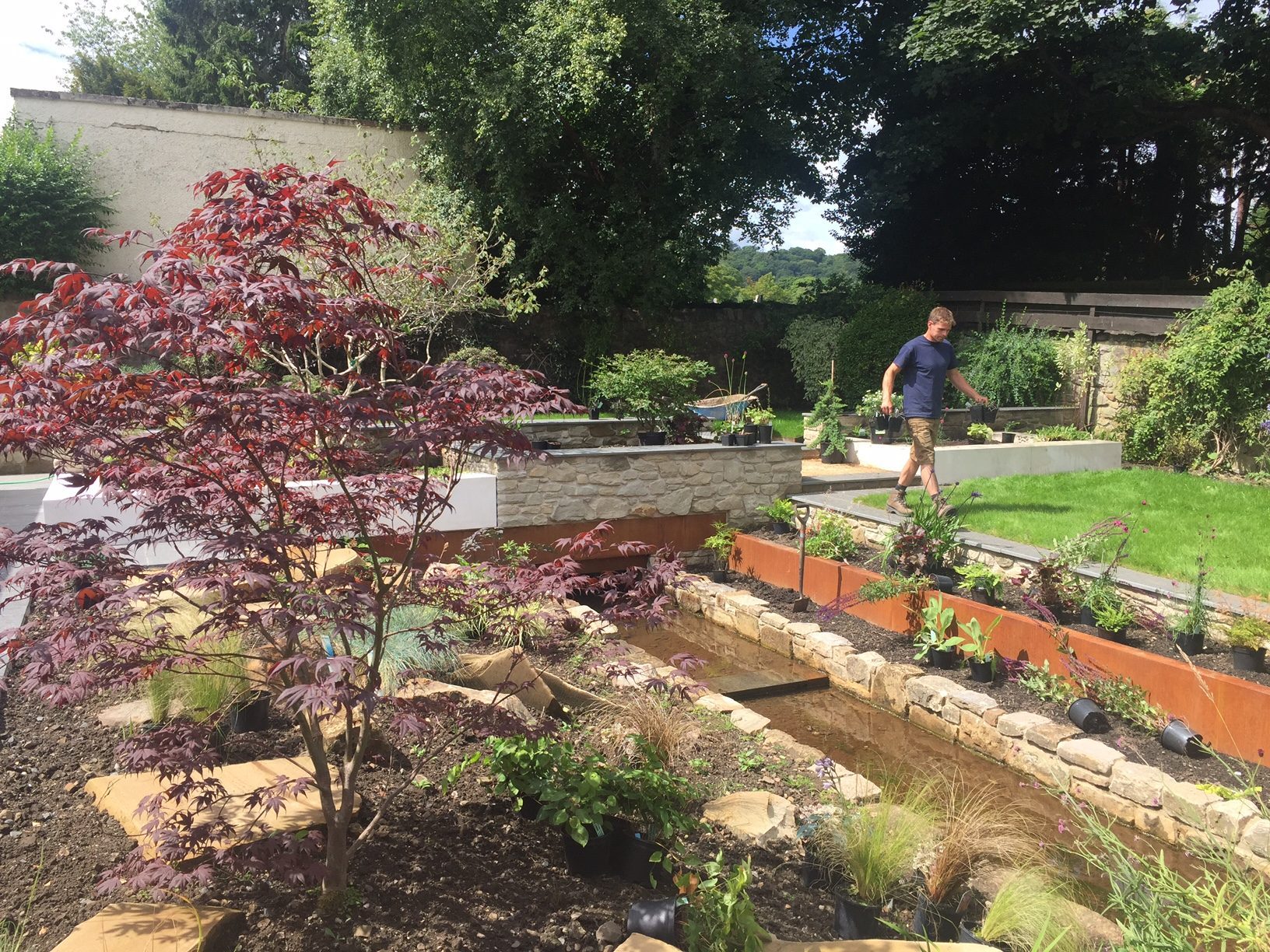 Design & Build – Ravelston Garden
This is one of our design and build landscaped gardens in Ravelston.
New photos show the garden now that the plants are starting to go in. All the elements of the space are now really beginning to come together in this design and build project.
The stream that runs through the garden made the landscaping work quite tricky. At times the stream is just a trickle and other times, after it rains, it quickly becomes a torrent. Therefore, we had to carefully plan the landscaping work, to allow for these changes in conditions.
Corten steel panels, a larch bridge, sawn black basalt paving, self binding gravel, and rendered raised beds all give a very clean angular feel to the garden.
Chris's design has worked really well, and customers Alastair and Sally are delighted with the results.
Only problem is that their newly built house has been winning all sorts of architectural awards, so we're feeling the pressure to produce something that's equally admired!
Pleached hornbeam trees will follow shortly, with some uplighters installed in time for the darker evenings.
We'll continue to add more photos as the garden develops!