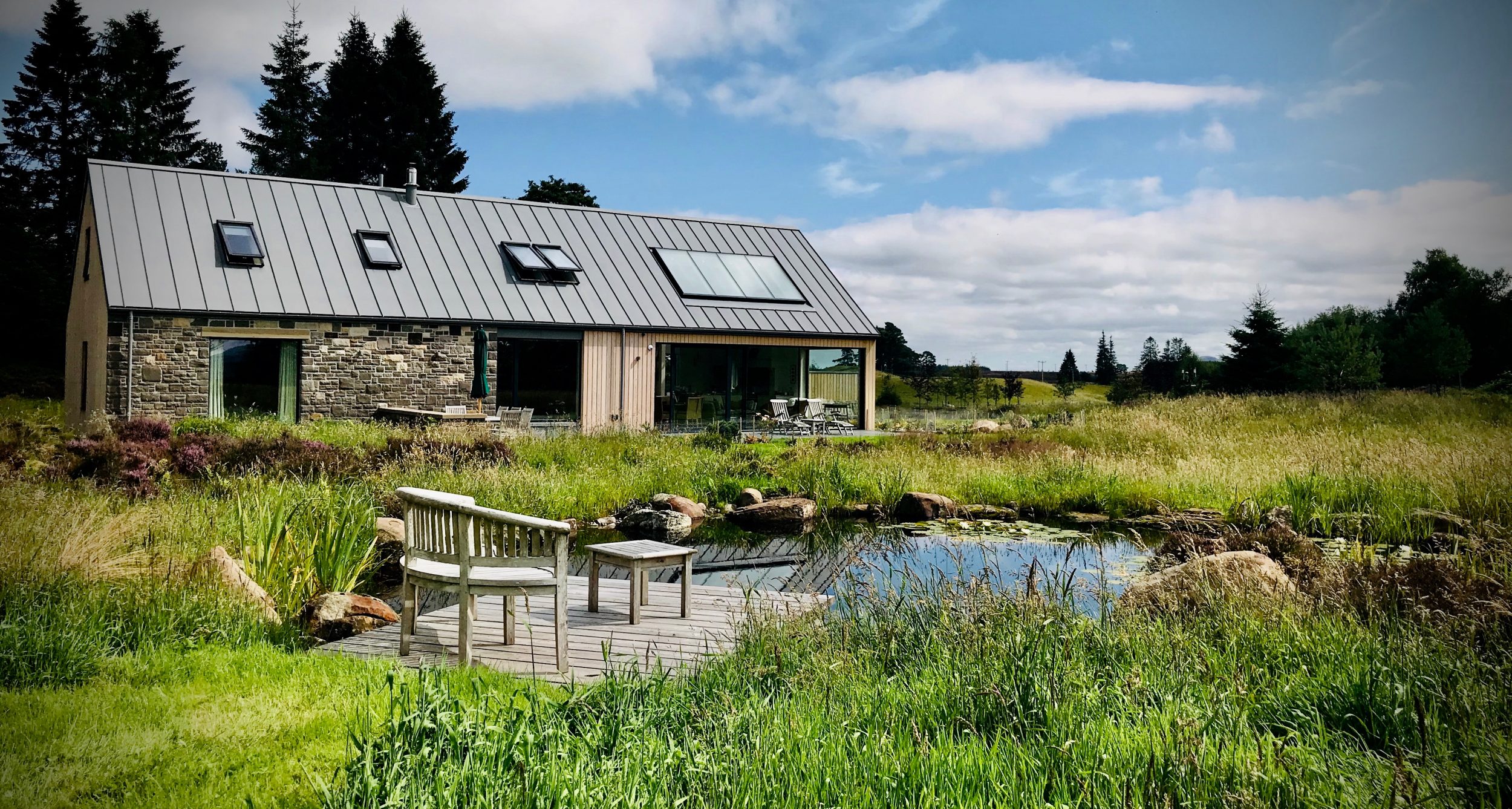 Wildlife Pond
In the winter of 2019, Stuart and the team built this stunning wildlife pond on an estate in Perthshire.
It sits within the beautiful garden, designed by Carolyn Grohmann of Secret Gardens Design, alongside a new build house designed by Lorn Macneal Architects' Sula McEwan.
The pond is full of life with the water lilies and flag iris and looks like it has always been there!
Great work everyone involved in the project.
To see more about this project, click on the images below, or contact us for more details.