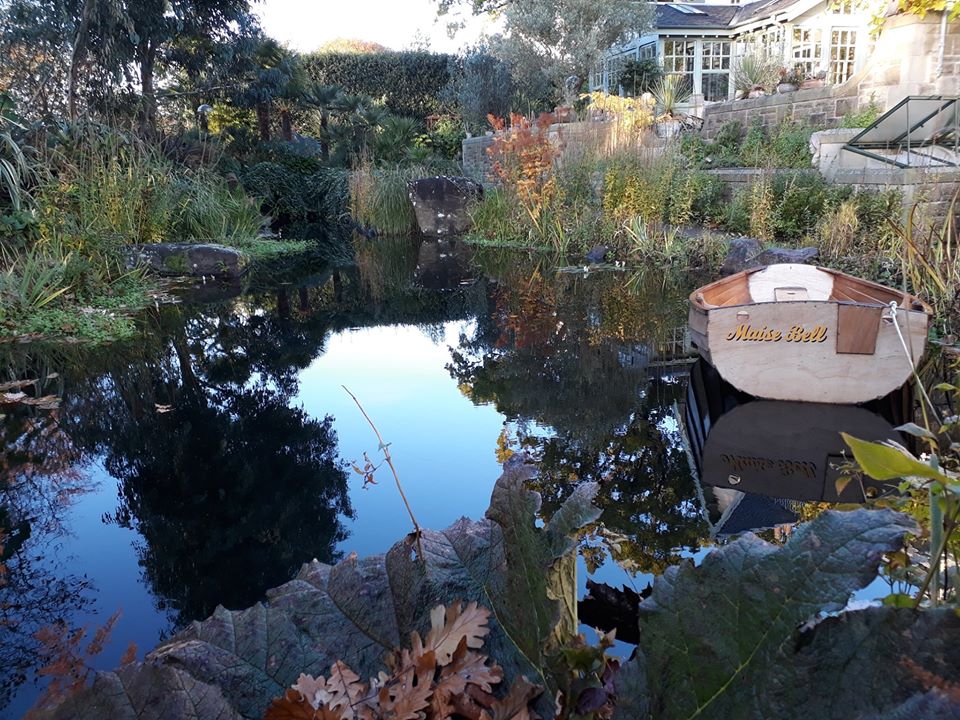 Inverleith garden – 11 years on
Eleven years later, the pool is still crystal clear right through to the floor 2m down and the clients swim in it every morning.
The rebar garden shed is doing well too – the green roof has thrived and the steel rebar rod has hardly changed over the years.
The top pond is also looking lovely, especially when there is enough heat from the sun to open the water lilies.
The clients do a fantastic job of looking after their garden and it looks fantastic all year round.