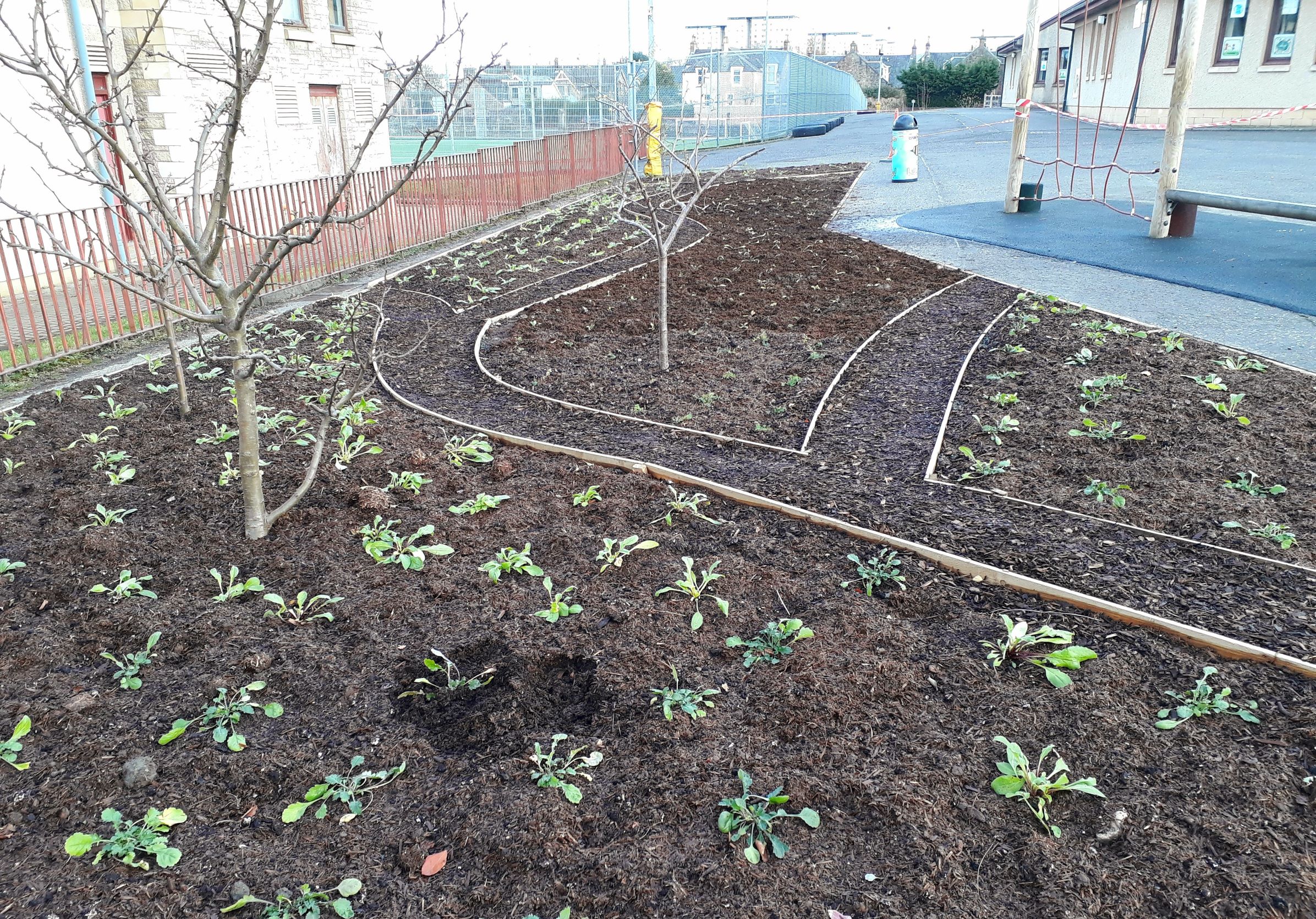 Froglife wildflower project
In an unusual project for us Froglife asked us to cut a big patch of tarmac out of a Falkirk Primary School playground and plant it with wildflower.
Just finished today and full of tansy, red campion, knapweed, meadow cranesbill and St John's wort.
Should be a real asset for the school in the summer and we look forward to seeing it bloom!