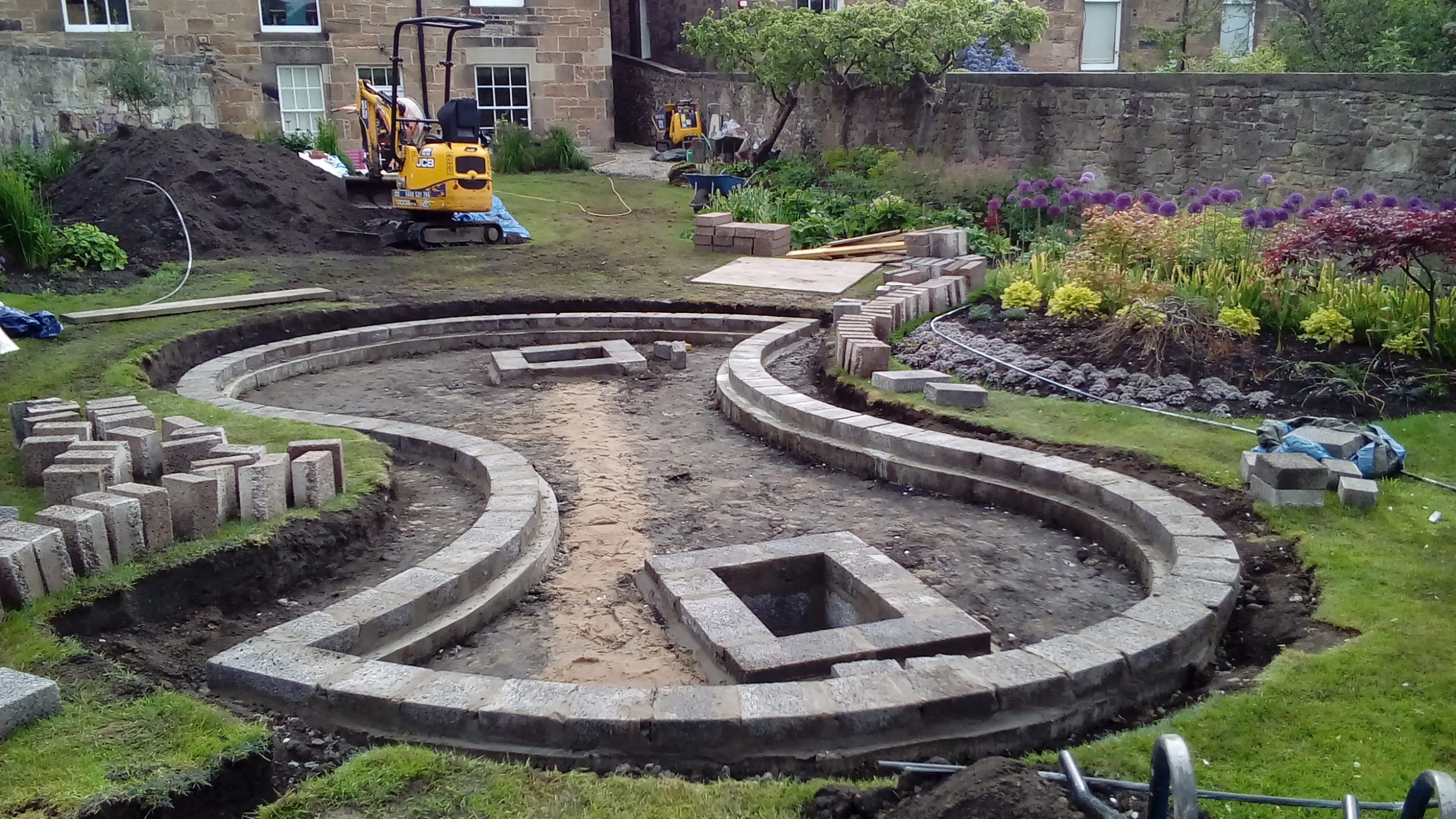 Shapely Pond Design
This is a really interesting pond we are building for a client off Dalkeith Road as part of a garden designed by New Dimensions.
It is a lovely shape and will be clad in dark slate with a light sandstone cope plus will be only 150mm or so deep. No plants and shallow water means lots of filtration that needs to be hidden away behind the summer house.
Stephen MacDonald and Nick Easterbrook (deep in thought) are pictured working on it.