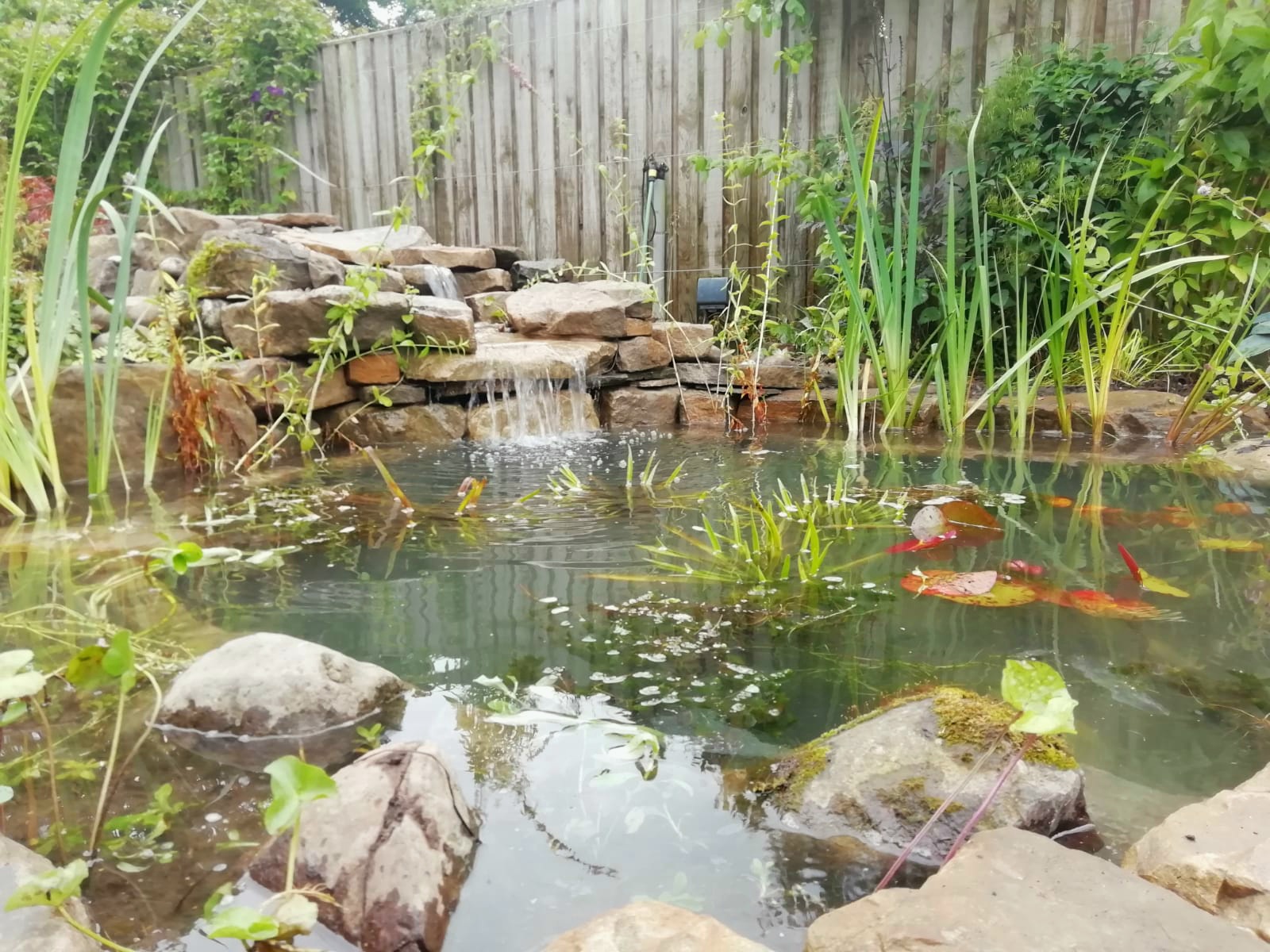 Small pond and cascade
As well as large ponds and pools, Water Gems build many smaller ponds and cascades and this is a great example of these projects.  Finished in August of this year, the project was a complete rebuild of an existing pond in a garden in Fife.
Using Firestone liner from Gordon Low Products Ltd and sandstone, the team have created a beautiful cascade and pond packed full of plant life including water lilies, water solider, water forget-me-not, bog beam, mint, purple loosestrife and marsh marigold.