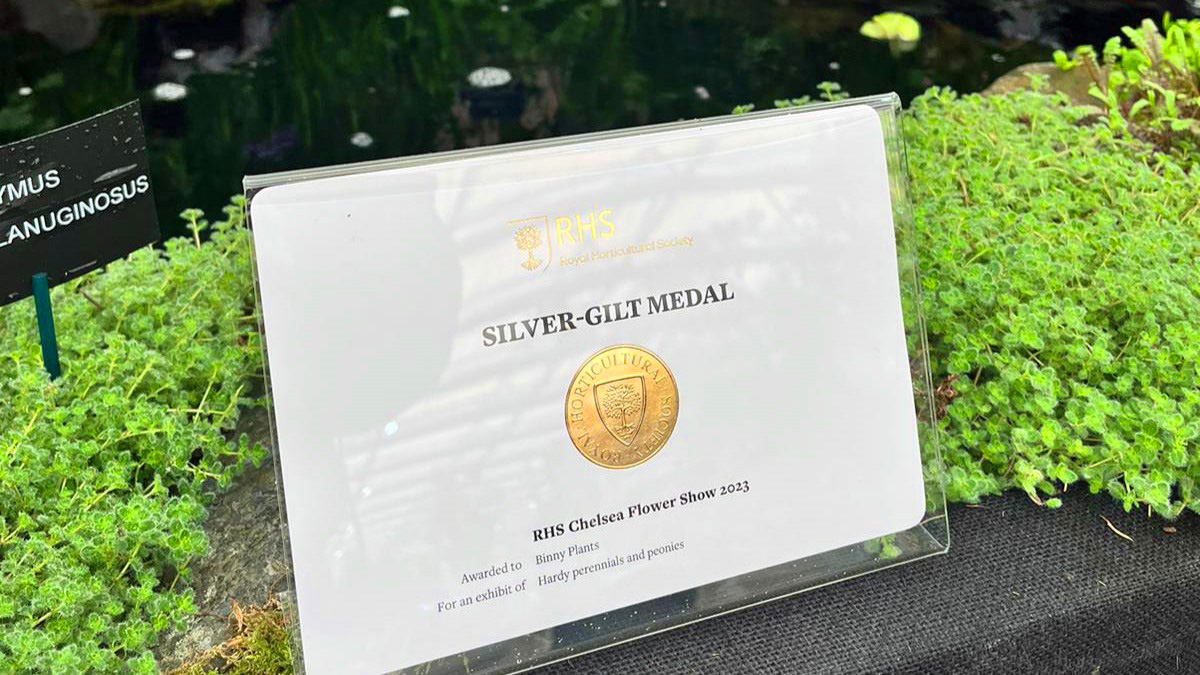 RHS Chelsea Flower Show 2023
We teamed up to share our skills and expertise, in the design and construction of the cascade water feature, which had a central role in Binny's showcase exhibit.
It was fantastic to see that Binny won an RHS Silver-Gilt Award for their plant exhibits. Huge congratulations to everyone involved!
'Right Plant, Right Place'
"When planning a garden or landscape, or if you are beginning a new space and any level of gardening experience, a local nursery such as Binny Plants wants you to create a personal, beautiful space that thrives, gives you joy and feeling of accomplishment.
The crucial key to achieving that is to create a relationship with your local nursery – people who have a wealth of accumulated knowledge. They know your local conditions and can advise you on what will thrive with you.
The stand is based around a natural watercourse running through a recovering landscape. The stand is covered in a mix of hardy perennial plants grouped as they would naturally – whether that be in shade or sun, moist or well drained areas".                                                                                                                                                                         
If you would like more information about this award-winning exhibition, then please
get in touch
.