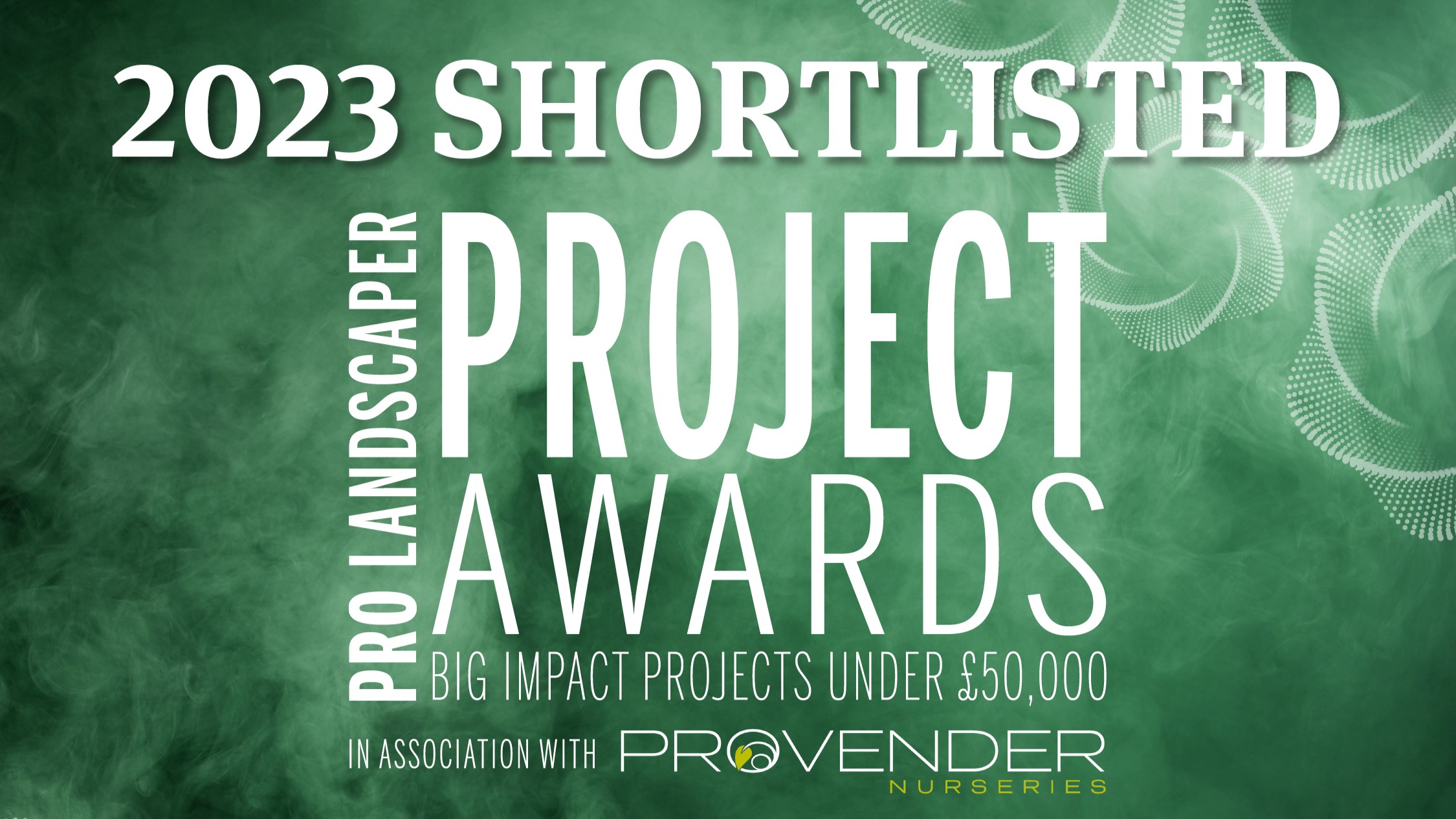 Pro Landscaper – Project Awards 2023
We are delighted to announce that we have been nominated for an award in this year's Pro Landscaper Project Awards.
Our Seacliff Victorian Gate Lodge Pond project in East Lothian, has been shortlisted in the Special Feature – under £35,000 category.
The purpose of these awards is to promote the landscaping industry and to highlight the technical skills and expertise involved in creating unique and inspiring outdoor spaces.
To quote from the Pro Landscaper Awards webpage:
"Pro Landscaper is celebrating excellent landscaping projects with a value under £50k. After all, they're just as important for the industry's reputation as their larger counterparts. These types of projects are often underappreciated; these awards are here to shout about the extreme technical ability, problem-solving skills, and work on a budget that these projects so often demonstrate. They rightly deserve their own awards ceremony. ​
The Pro Landscaper Project Awards appreciate the complexities of designing and building a space on a relatively tight budget. In fact, it's often hard to get the 'wow factor' within these restrictions." ​
To be shortlisted for an award, and to have the quality of our workmanship recognised by Pro Landscaper is a fantastic achievement for the whole of the Water Gems team.
To see the complete shortlist of nominees for each award category, please click here.