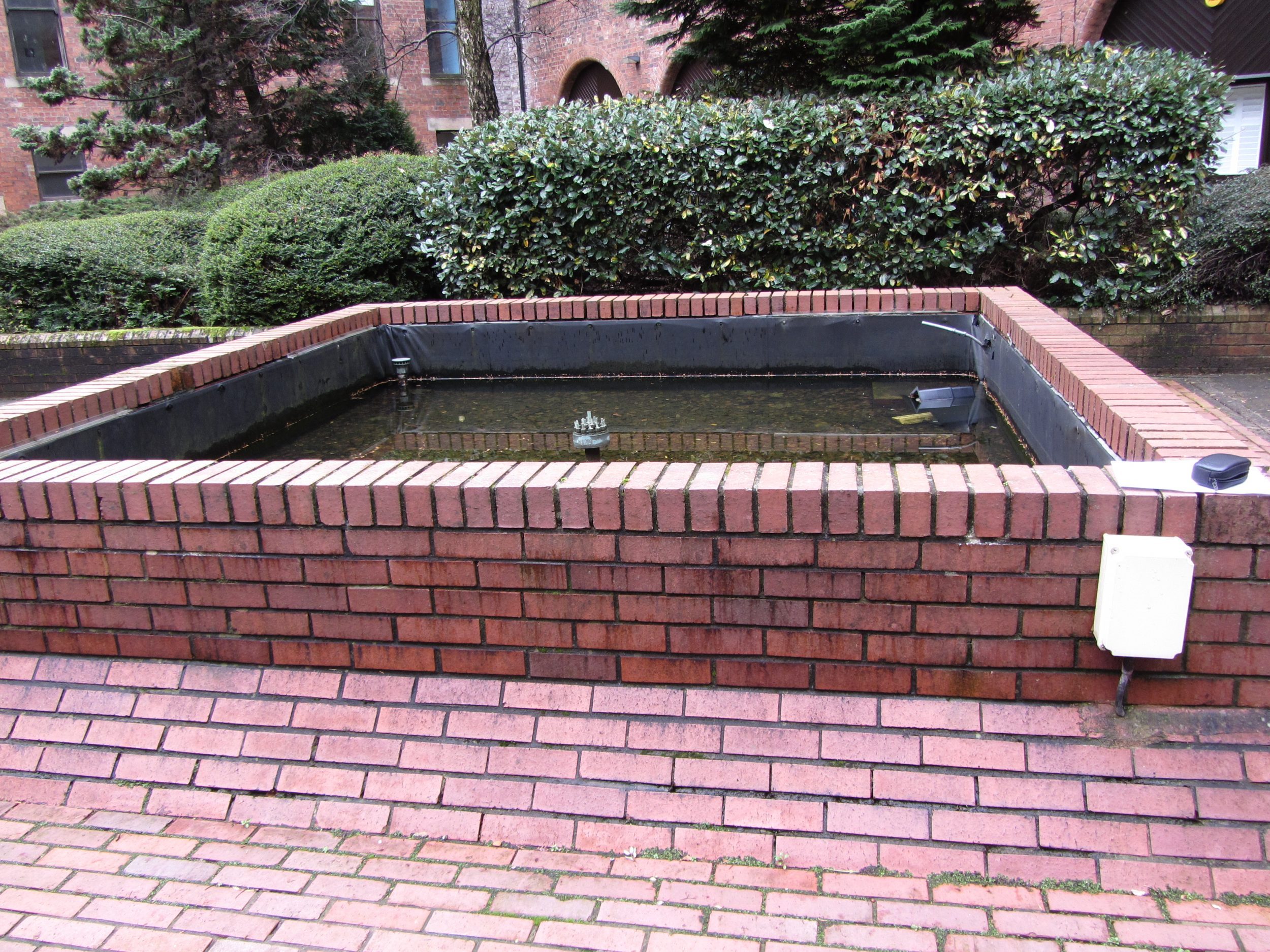 Pond Tips – Formal Pools
These photos illustrate some of the things not to do with formal pools.
If you are going to use a hard, consistent material like brick then see if you can soften it with some planting or at least some other material that breaks up the lines or the uniformity.
Next, try and find a way of holding water level as high up in the pool as possible. A soldier course of bricks, like this on the top, makes this impossible if you use a liner. Also, make sure you have enough liner in the pool before you trap it and fill the pond. If the liner gets pulled tight when you put the water in it will fail. Make sure you use an underlay or again, you risk the liner failing.
Don't use a big bed of gravel and a spider filter in the bottom. Over time the gravel will block up and there is no way of cleaning it. The only thing to do then is throw it all away, not easy if you are dealing with tonnes of gravel.
All in all, formal pools and fountains are not easy to do well, particularly over the long term. For further information, please visit our Ponds web page.