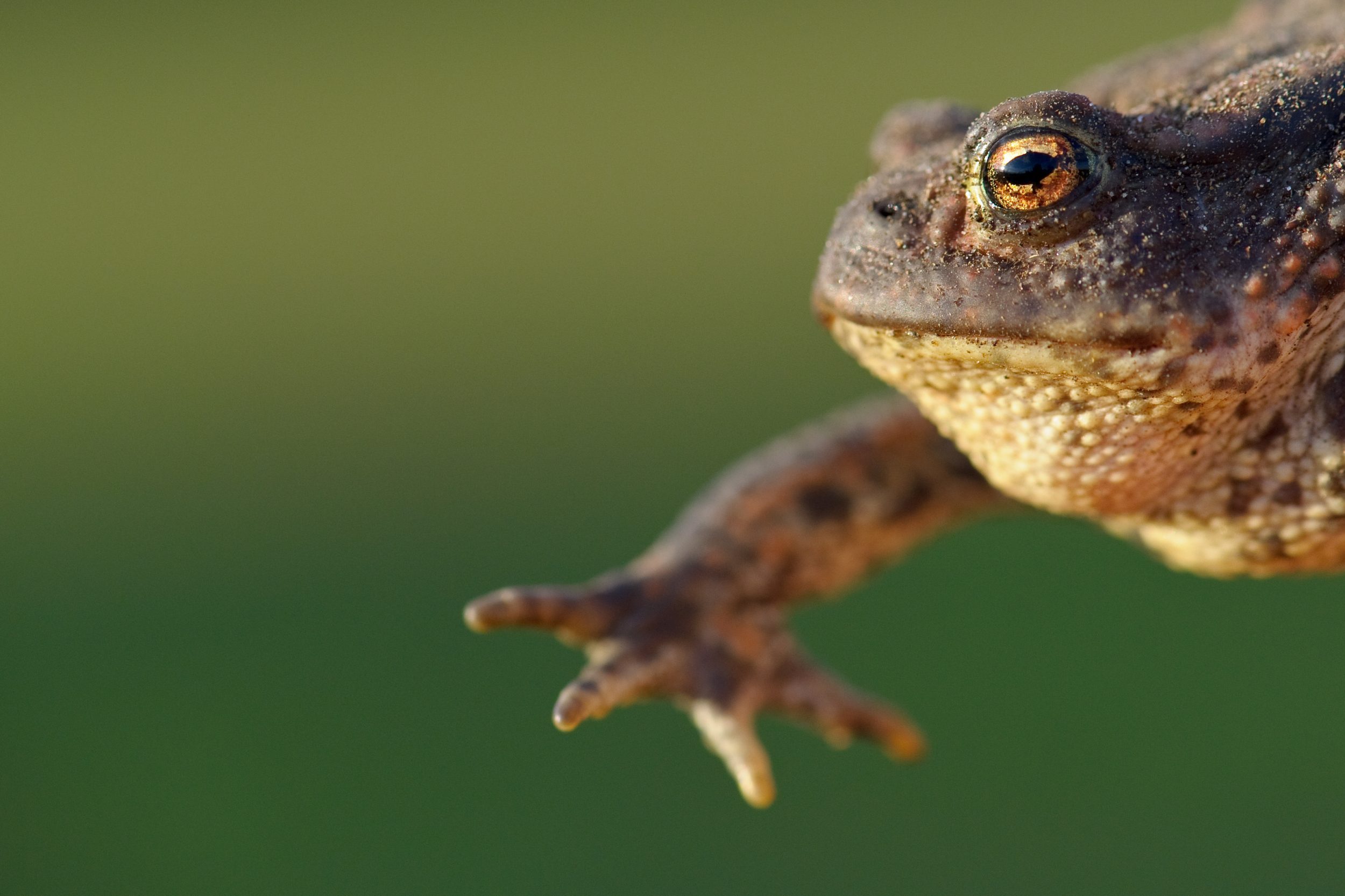 Pond Tips – Amphibians
November's pond tips are all about amphibians – toads, frogs and newts.
At this time of year they are all starting to hibernate. Some will do so in your pond but most will actually be out in your garden under logs or stones or at the base of thick vegetation. Amphibians spend a surprising amount of time out of water.  Toads probably about 95%, and frogs and newts around 50% of their lives will be spent on dry land.
Apart from hibernation, nearly all their feeding is done out of water as well. This means that the garden outside your pond is probably more important to them than the pond itself. They need cover to hide from birds and foxes and to search amongst for food. They eat slugs, snails and insects, so there should ideally be some thick vegetation next to your pond and some stone or logs that they can hide under during the day.
The activity of frogs spawning in March or April is one of the first signs of Spring. Children are always fascinated by tadpoles and small frogs, so if possible leave a shaggy bit of garden next to your pond for your amphibian friends.
Here's a common toad, note the trademark horizontal iris and watch out for the poisonous skin! Photo by Phil Johnston.