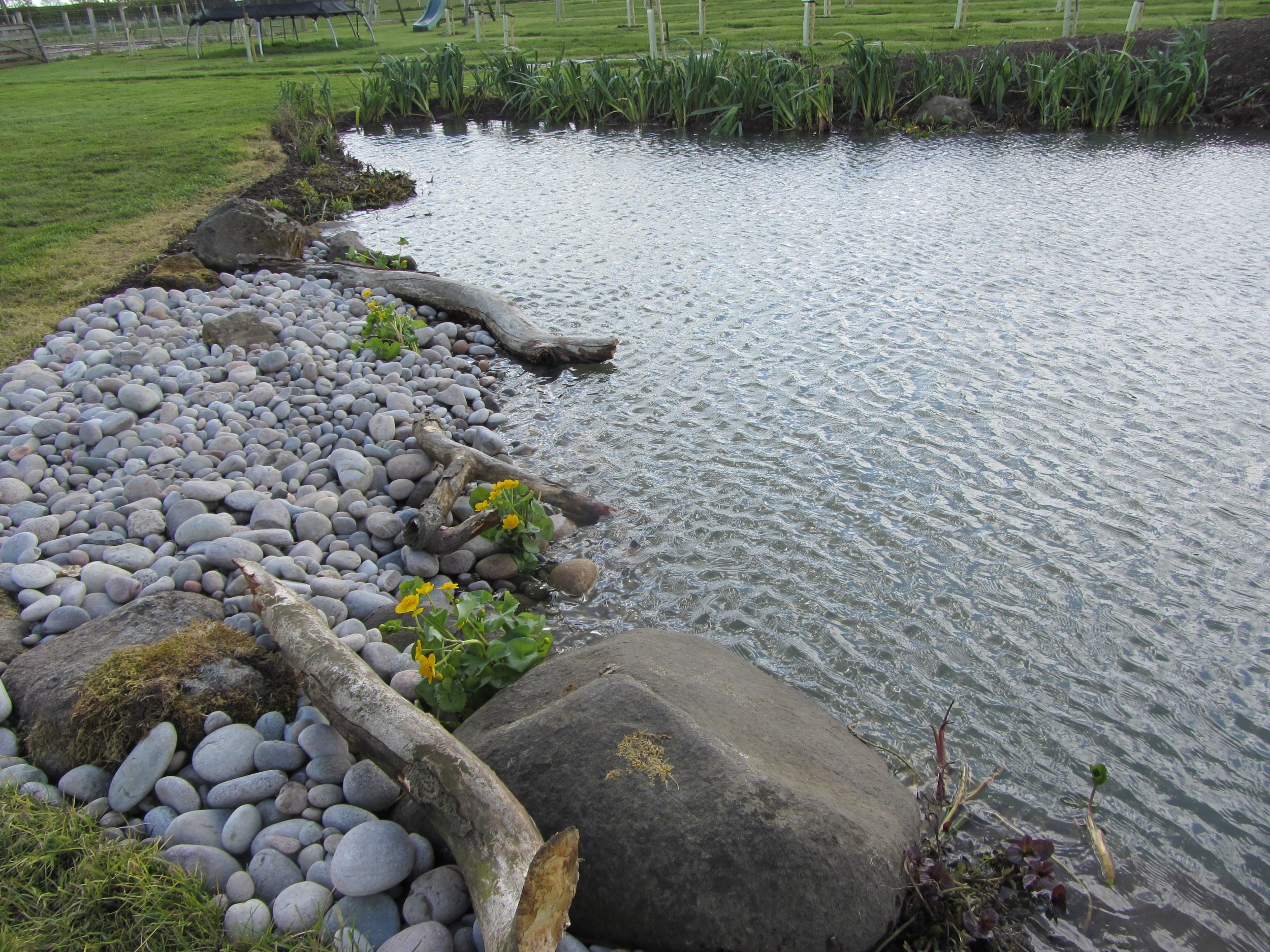 Pond Tips – Linlithgow Wildlife Pond
The photo shows part of a large wildlife pond Stuart has just finished near Linlithgow.
This instalment of Pond Tips contains general information on the materials and plants we used to create this wildlife pond.
The beach, large stones, timber and heavy planting all provide different structures for invertebrates and amphibians to use. For the planting, we have used large native plants, such as marsh marigold, flag iris, water forget-me-not and water mint.
There will also be lots of wildflower round the pool and this, combined with some of the grass being left long and a lot of native hedgerow planting, will provide cover for the frogs and other animals when they leave the pond. It will also give the pond a great natural look.
It was also great to see the pool immediately being put to good use by the local birdlife. We spotted swallows, that have just arrived back from Southern Africa, using the pond as a source of drinking water.
If you want to know more about the materials and plants used in the creation of the Linlithgow wildlife pond, then please get in touch. Please also check out our pond-related project galleries on our Portfolio and Pinterest pages.