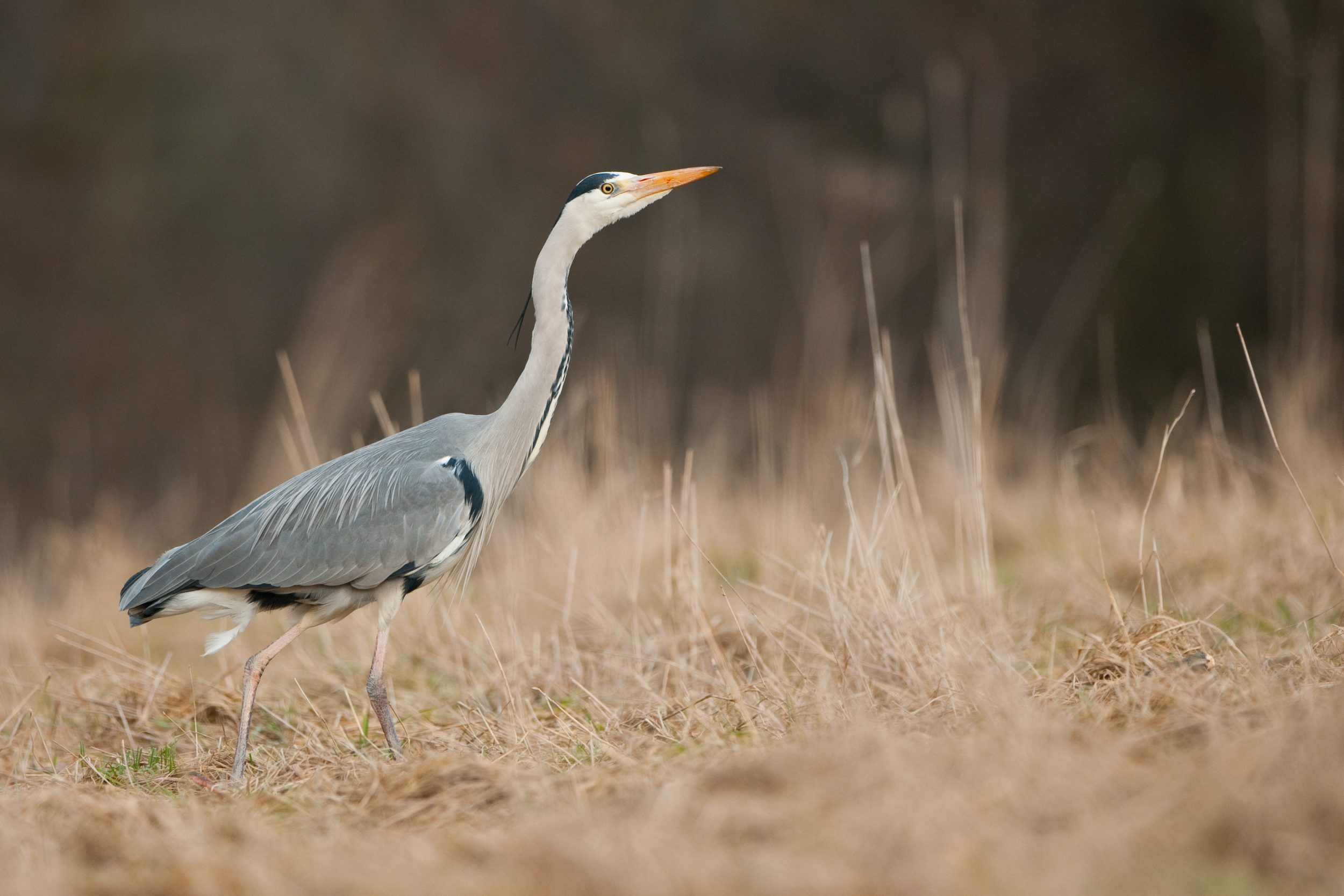 Pond Tips – Protecting Fish
Protecting fish from predators – some pond tips.
One of the common problems that people have with ponds over the winter (and at other times of year) is fish being taken by herons.
Despite information to the contrary, herons are not particularly territorial. They can also tell the difference between a real heron and a plastic one. Therefore, protecting your fish by placing a plastic heron next to your pond will not deter the real thing. The only thing that really keeps herons off, are nets or wires over the pond or pool. They are big birds and very wary of getting entangled or not being able to take off easily. Having deeper areas in the pond also help. Herons generally avoid deep water, so tend to only catch fish from the edges of a pond.
Herons are very efficient fish catchers so if one homes in on your pond then it can be very difficult to keep your fish safe. Photo by Phil Johnston
Apart from herons the other big fish killers are mink. These seem to have started visiting ponds in Scotland in fairly recent times. Unlike the heron, mink will clear the entire pond of fish in a few nights. As they are not native and have a serious impact on native wildlife, they can be killed but this is not easy to do and probably best left to a pest control expert. Herons, quite rightly, are protected by law.