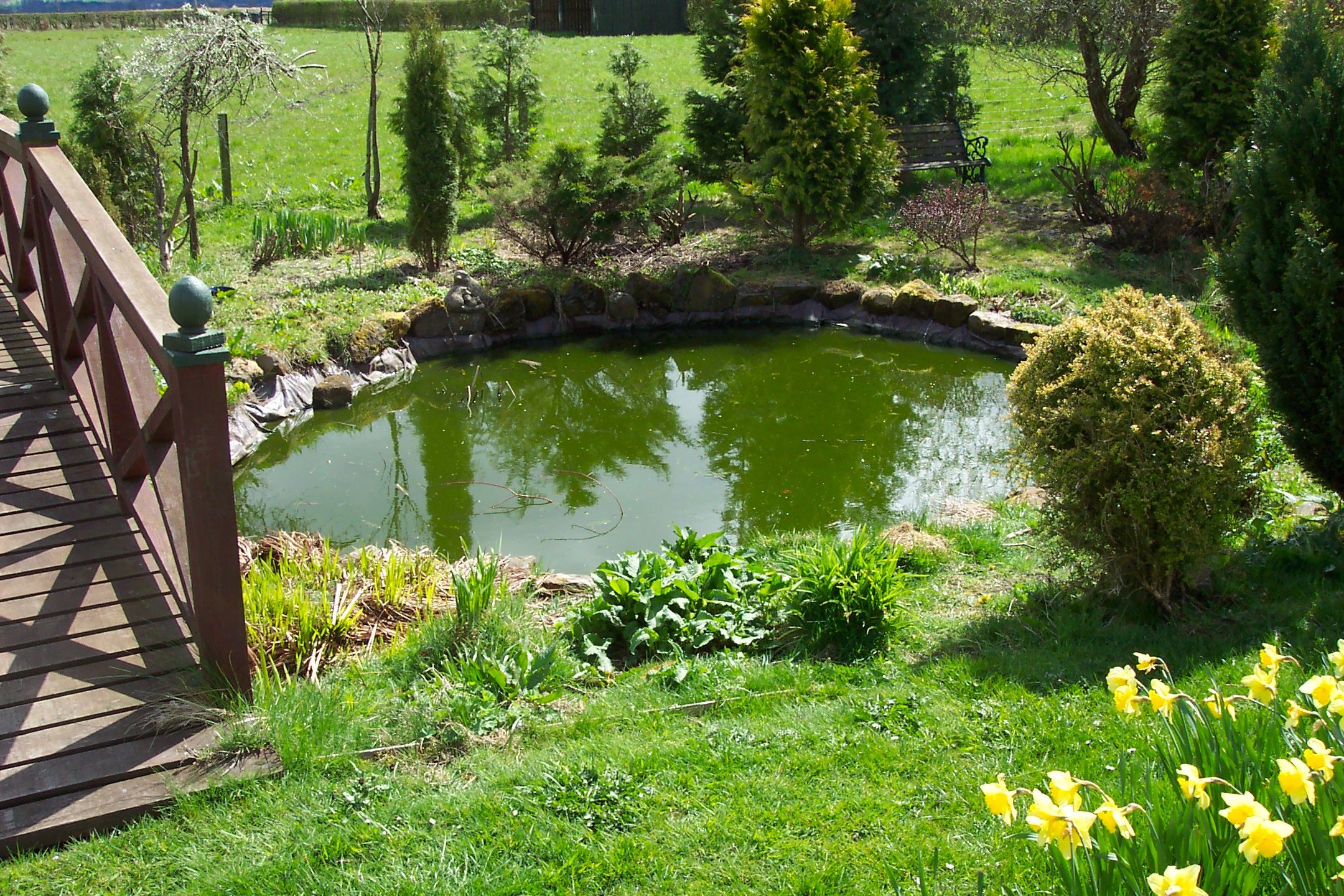 Pond Tips – Effect of Heat & Light
With all the fantastic weather we have been having in July it is worth talking about how the heat and light can affect your pond.
The first thing heat & light does, is increase the chances that the pond water goes bright green with a phytoplankton bloom. If you have got very green water you have to watch out for the oxygen dropping at night. During the day in bright sunlight the algae grow rapidly and produce huge amounts of oxygen but at night, like all plants, they respire and use oxygen up. If you get cloudy days the oxygen production during daylight drops but the amount used up at night stays the same. In addition warm water holds much less oxygen than cold. This can mean that at night oxygen levels fall below the levels that can keep fish alive. The bigger the fish the more oxygen they need so big koi are particularly susceptible.
The answer is to make sure you keep a fountain or cascade running all night and not to feed the fish late at night as they need more oxygen when digesting their food. Knowing this you won't have to worry about your fish whilst you are sitting by your pool improving your tan.
The photo shows a pond with seriously green water. This is likely to have almost no oxygen in it at night in the summer.