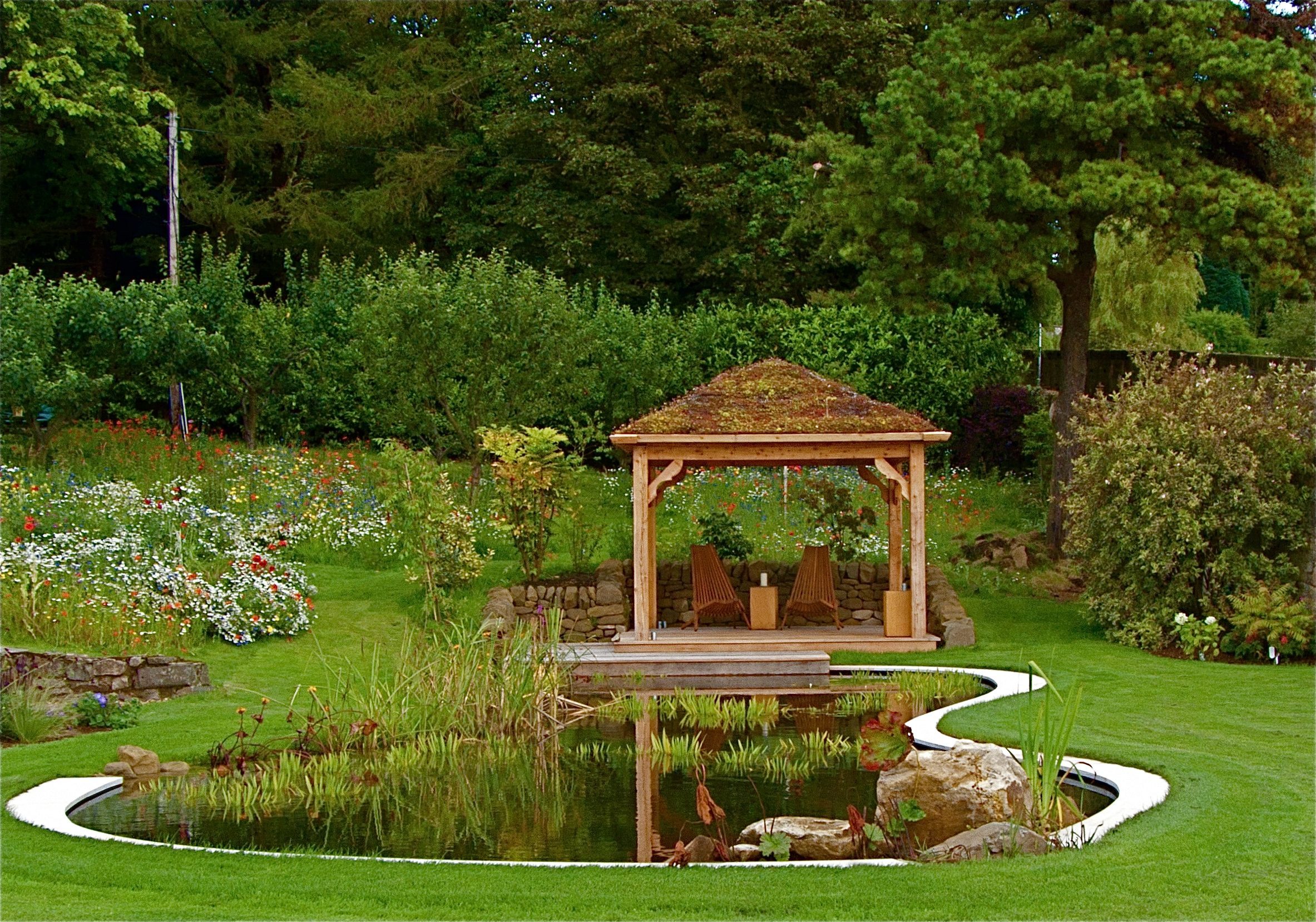 Pond Tips – Edges
Pond edges are interesting places.
When you are standing at a pond edge, there should be lots to see and lots to be interested in. So, when starting to plan your new pond, you could do a lot worse than begin with the edges.
If you are a designer, or pond-builder creating an infinity pool, then the edge needs to be level to within a quarter of a millimetre or so. If, on the other hand, you are building your own garden pond, you certainly don't need to be as accurate.  However, you do still need to think in advance of digging, just how you want the pond edge to be.
Options are: slabs for standing on; a timber jetty (for the bigger pool); a beach; a marginal planting bed; a shelf to put marginal baskets on; stones to edge the pool or big feature stones to sit up out of the water. Whichever of these elements you want will determine the profile of your dig. There are also a couple of important constants to bear in mind when creating pond edges. Firstly, whatever you build should be solid – so no one ends up in your pond by accident, and secondly, the liner should be hidden as much as possible.
For further information on pond edging, please get in touch.
Photo: This light coloured slab provides a striking pond edge. Garden designed by Carolyn Grohmann.