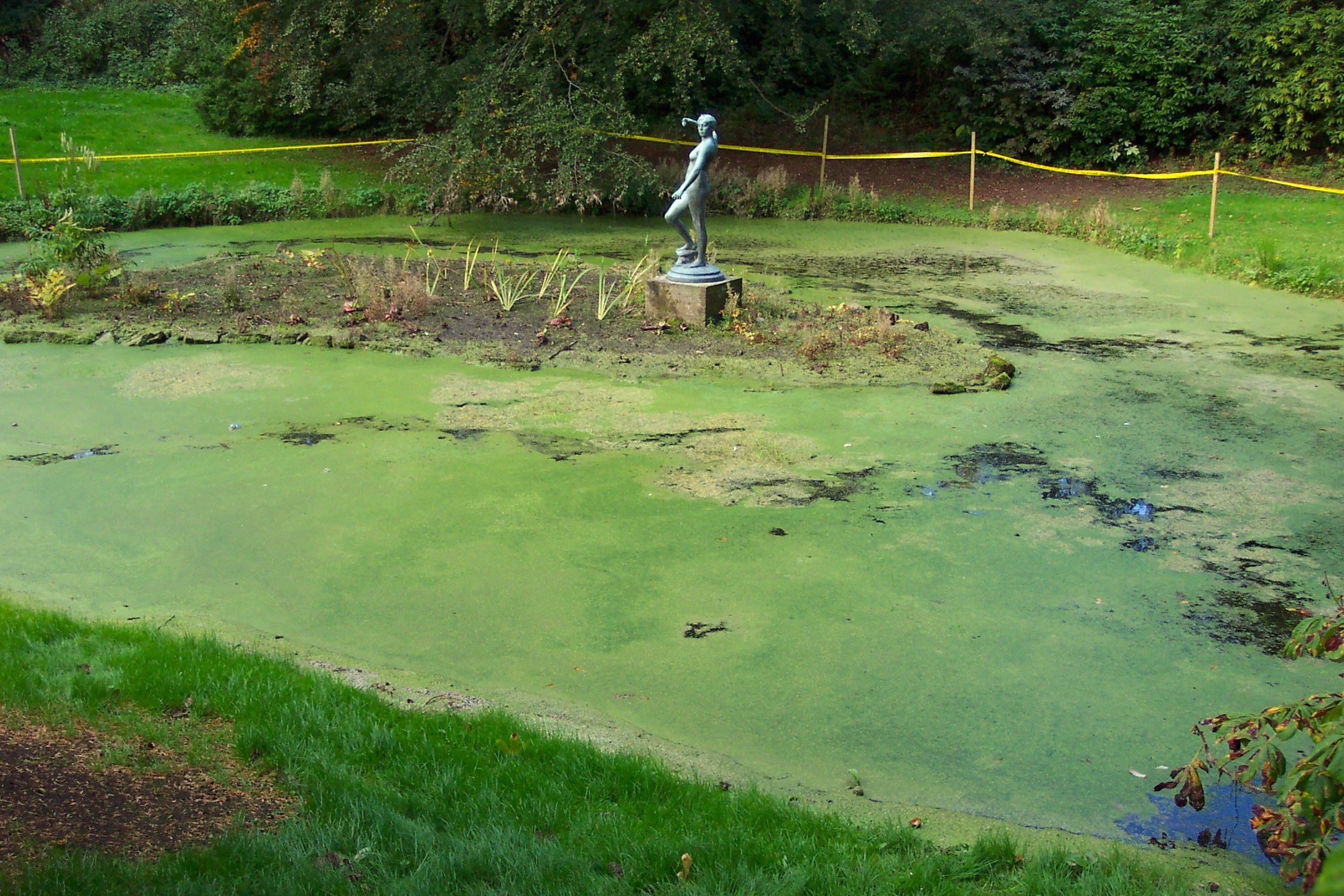 Pond Tips – Duckweed
Pond tips for September. Lots of ponds have duckweed at this time of year – little floating green plants that sometimes cover ponds.
Duckweed is shade tolerant and typical of pools that have lots of leaf matter in them from overhanging trees. The decomposing leaves take the oxygen out of the water and this in turn releases phosphorous from the silt in the pool. The result is that the pond water becomes much more fertile hence the duckweed growth. The rotting leaves also produce methane which are the bubbles you often see if you move around in these types of ponds.
All in all, lots of reasons not to site ponds under big deciduous trees!
There is so much duckweed on this pond it looks like a lawn!
Water Gems offer a full pond maintenance service, so please get in touch if you need help to clean and maintain your pond.