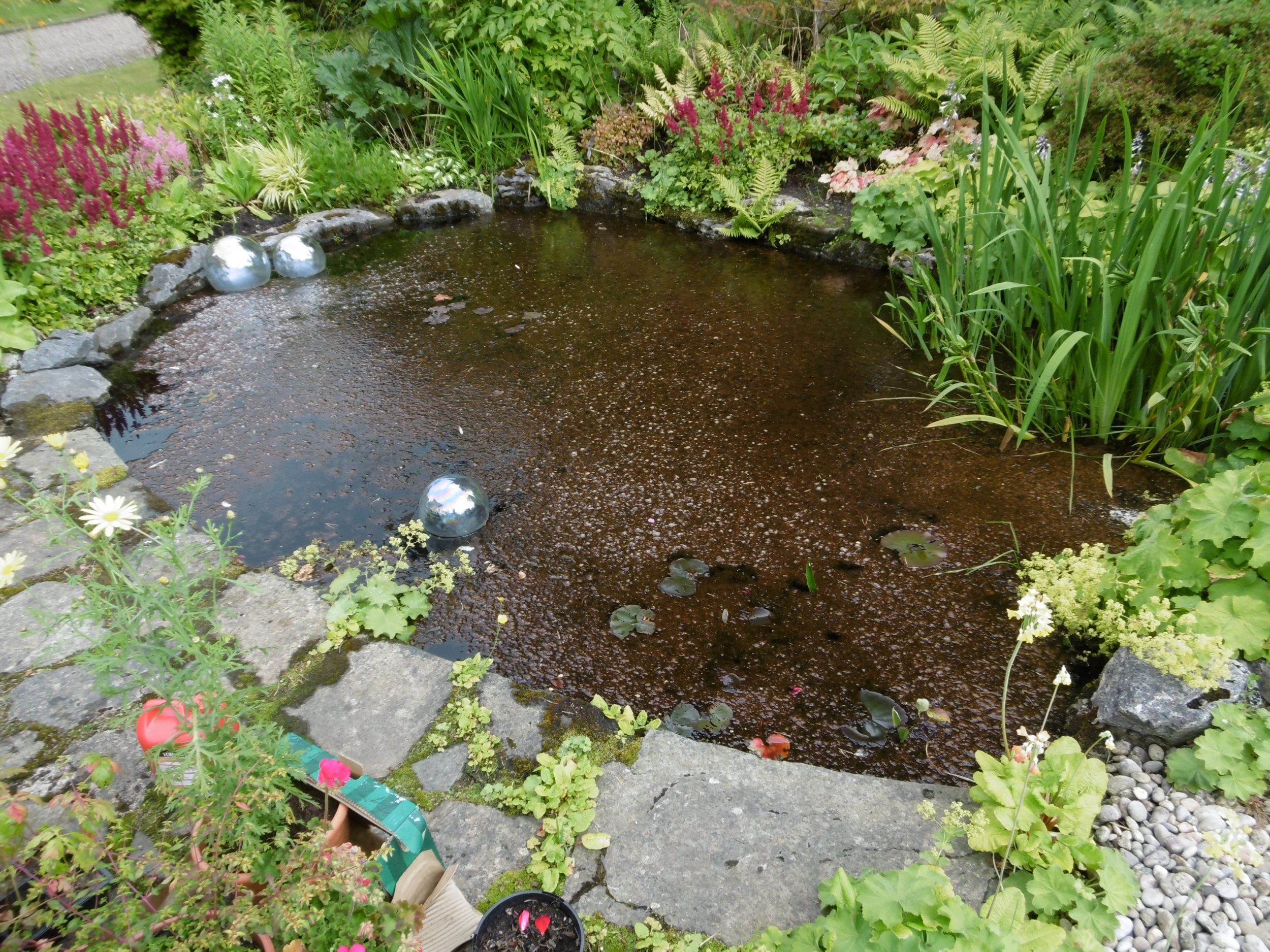 Pond Tip – Algae Problems
This is a very interesting "algae" that started cropping up in ponds in Scotland about ten years ago. It's Latin name is 'nostoc commune', but it has some wonderful old common names. For example: star jelly, rot of the stars, star slime and witches butter.
It is a blue green algae and it also grows out on the ground and appears almost overnight. In this pond it has entirely covered the surface. There is not much you can do to get rid of it except take it out with a fine net but it likes alkaline water so building a stream with limestone (as was done with this pond) tends to encourage it.