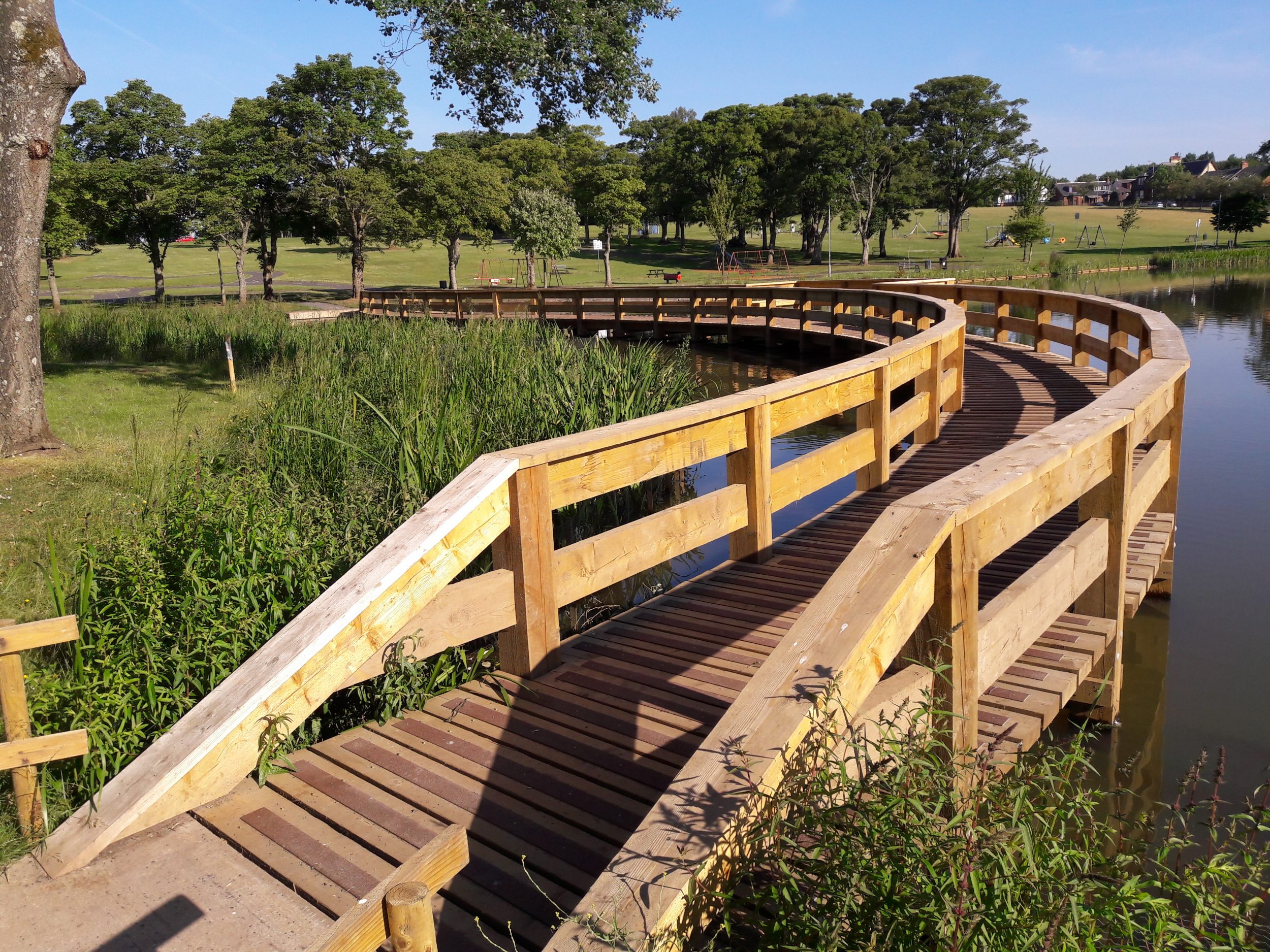 Kay Park Summer 2018
This is the Kay Park pond naturalisation project, which we carried out over the winter, is now looking good and all the plants have flourished with marsh marigold, flag iris, water mint and purple loosestrife all flowering at different points over the summer.
The boardwalk is even being used for weddings and wedding photos by the East Ayrshire Council Registry Office!
The next part of the project will involve putting in a large fountain in front of the platform in the middle of the boardwalk – news of that will follow in due course.