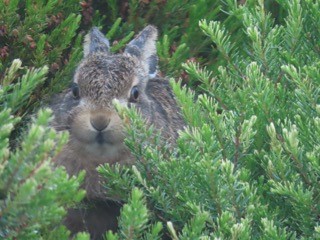 Mummy hare and her two leverets
These are some photos from a client in Fife where we have done a lot of wildflower and hedgerow work.
Mummy hare left her two leverets hiding in the garden while she hopped off for the day before coming back for feeding time at dusk.
The garden also has kestrels, yellowhammers, skylarks and buzzards plus lots of bumblebees and insects – lots of life thriving in this garden!